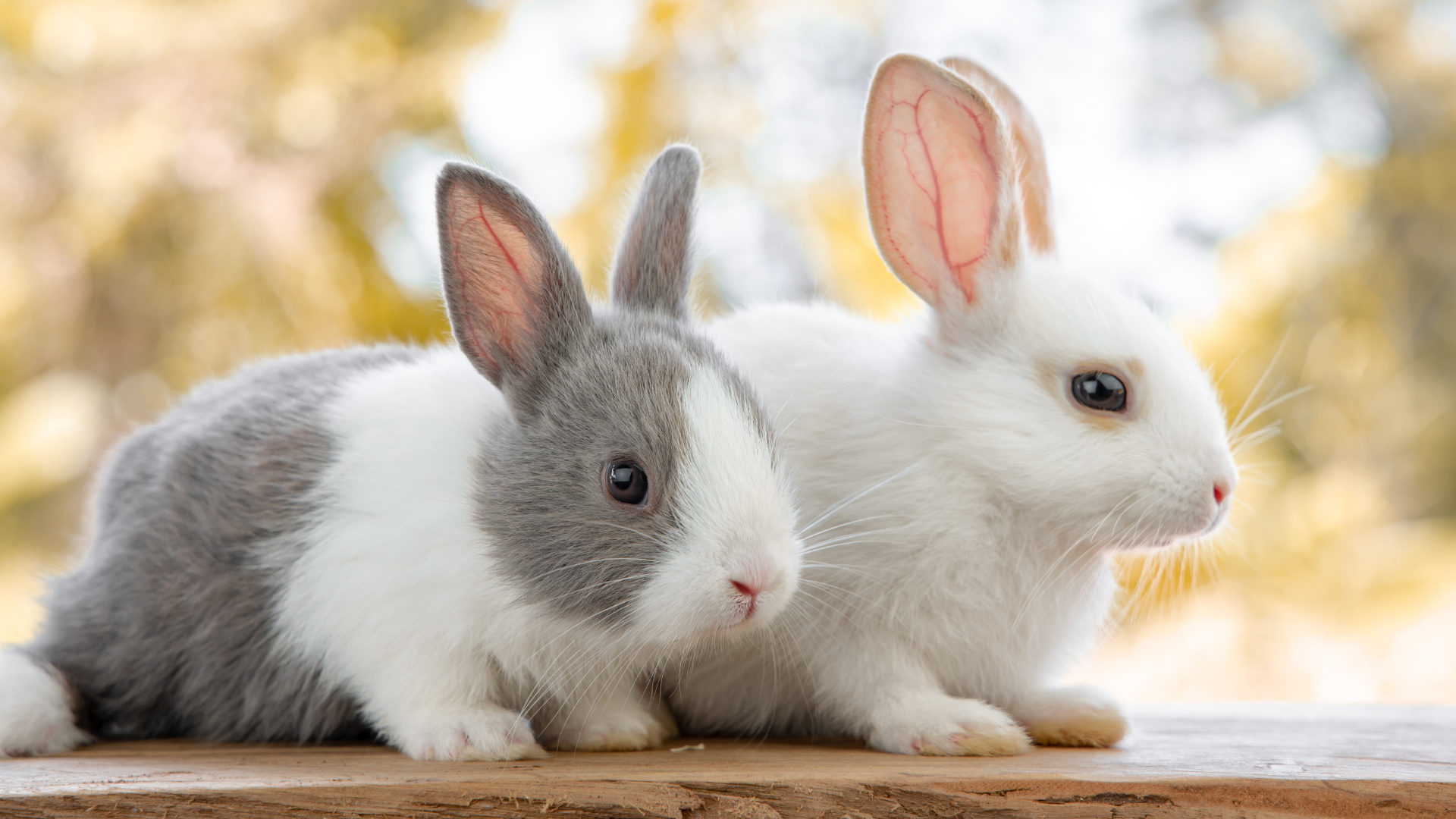 Innumerable rabbits, guinea pigs, rats, and mice will now be safe from experiments in the state of Maine!
Maine just passed a law prohibiting the sale and manufacture of cosmetics that have been tested on animals.
LD 1551, An Act to Ban the Sale of Cosmetics That Have Been Tested on Animals, was signed and enacted on June 10, 2021 by Maine Governor Janet Mills (D). The law prohibits manufacturers from selling or offering to sell cosmetics that have been developed or created with testing on animals. It goes into effect on November 1, 2021.
Compassionate supporters of animals—people like you!—were instrumental in this latest victory for animals in labs. Maine residents contacted their representatives and senators and asked them to vote in support of this law protecting animals—it's how legislators became aware this issue was important to the people (and, of course, the animals).
Maine has become the 6th state to ban the manufacture and sale of animal-tested cosmetics.
Similar state laws have already passed in California, Nevada, Illinois, Virginia, and Maryland.
And there's more good news: This year, other states have already introduced bills to ban the sale of cosmetics tested on animals. New York, New Jersey, Hawaii, Rhode Island, and Oregon could be next to outlaw animal-tested cosmetics.
The cosmetics industry is proof scientists don't need to harm animals to get results.
Cosmetics companies don't have to test items like soaps and makeup on rabbits and other animals to prove they're safe for human use. Scientists are able to get more accurate, human-relevant results by testing products and ingredients on donated or lab-grown human tissue samples or by using computations in sophisticated chemical databases.
Animal-tested cosmetics are already banned in Europe and India. China recently ended mandatory animal testing on imported general cosmetics, too.
Science has advanced exponentially in recent decades. New scientific research methods and technologies are poised to take over for all kinds of animal experiments—not just in the cosmetics industry.
We're so thankful the state of Maine has passed this ban on animal-tested cosmetics.
It's a huge step in the right direction towards a future where all animal experimentation is a thing of the past. Thank you, Maine, for saving so many lives!
You can make sure you're protecting animals from lives in labs just by using your everyday purchase power. 
We're one of the founding members of Leaping Bunny, a program that promotes a comprehensive cruelty-free standard and an internationally recognized logo that makes shopping for animal-friendly products easier and more trustworthy.