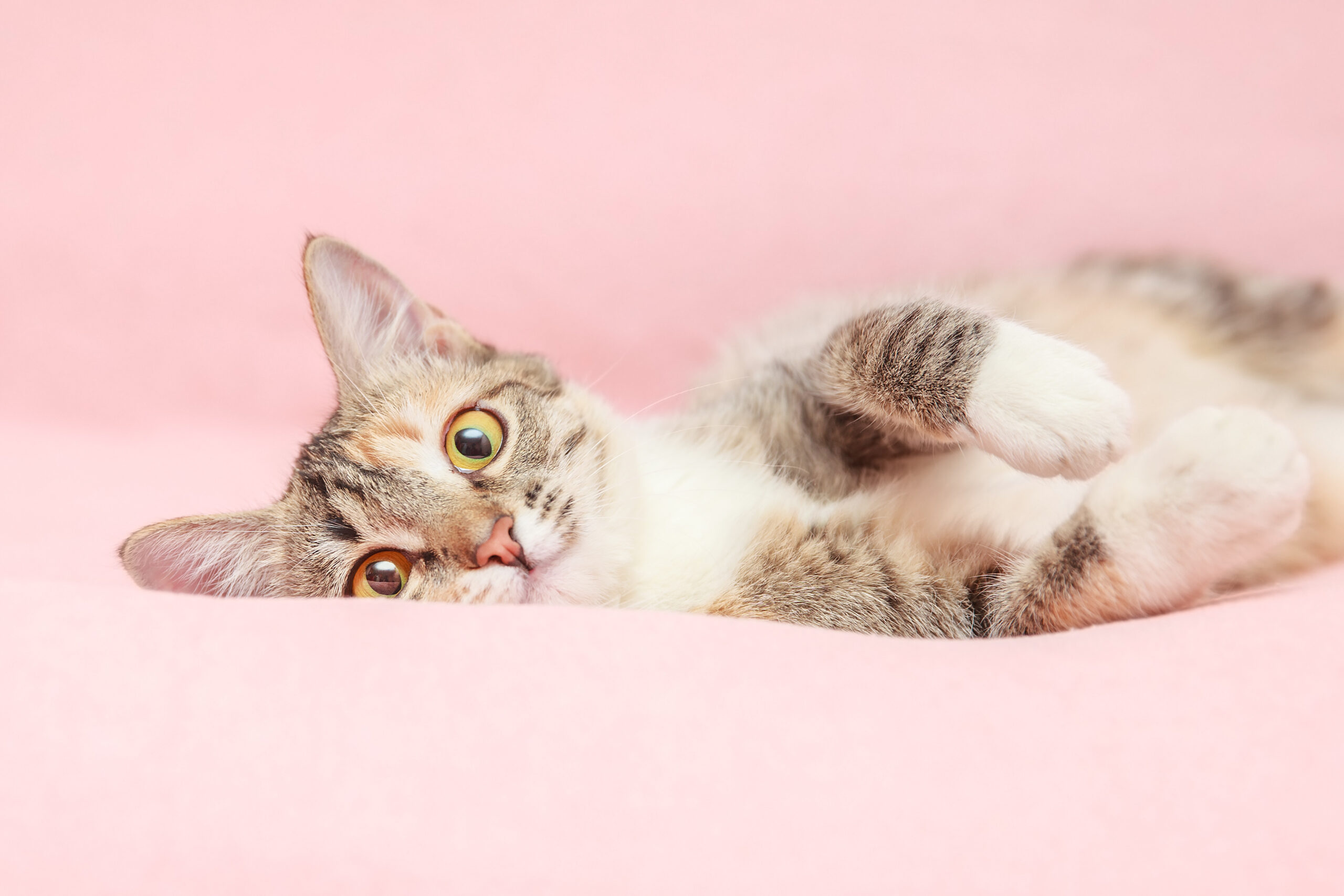 Recent victories that have saved animals in labs are proof momentum is on our side to end animal experimentation—sooner than you might think! 
---
Looking Back at Some of 2021's Accomplishments for Animals in Labs
Throw your paws up for kinder laws!
Across the US, states have added legal protection for animals in labs by banning the sale of animal-tested cosmetics. California, Nevada, Illinois, Virginia, and Maryland have already passed versions of this life-saving law, and many other states are queued up to be next, including New York, New Jersey, Hawaii, Rhode Island, and Oregon. Globally, 41 countries have banned animal testing for cosmetics.
In other life-saving laws, 13 states and counting now require animals be sent from lab to lap. Post-research adoption laws require dogs and cats used in experiments be sent off to loving homes instead of the operating room for euthanasia.
And in another recent political victory for animals, the European Parliament voted overwhelmingly in favor of a resolution to create an action plan that will phase out all animal experiments across the EU. This kind of systemic overhaul sets a historic precedent in our fight to save animals from unnecessary harm in experiments.
Would you like more laws and policies enacted to protect animals? You can take action for animals from your computer or phone in our online action center.
New secrets of animal experimentation are on full display.
In 2021, our groundbreaking ARLO database continually published hush-hush documents from thousands of labs experimenting on animals in the US. We've published 23,144 records—well over a hundred thousand pages—that expose what happens to animals behind closed laboratory doors. We've sought this information and made it all free for the public to search and view. We uncovered vile experiments on animals from mice to monkeys, horses to octopus (really). We've made sure experimenters can't veil their torture of innocent animals or quietly get away with hurting animals in the name of science. Ever again.
You can uncover secrets of animal research in your area and beyond by visiting arlo.riseforanimals.org.
Modern alternatives to animal testing have been propelling science forward.
We're proud to be involved in the rapid growth of innovations that are replacing animal testing. Science and technology based on human biology—rather than animal biology—will create a better future for humans and non-humans alike. We created and continue to fund the Center for Contemporary Sciences (CCS). CCS has been connecting scientists, funders, and policymakers to achieve leading-edge, human-specific research methods that will save animals from experimentation. Cheers to that!
Activists demanded what's right.
So much beneficial change is fueled by activists who raise their voices in support of honorable causes. Last year, we saw people all over the US rise up for animals who need us.
These activists turned up in droves to raise awareness for animals' plights. Reasons to march included Marshall BioResources (the mega-breeder of beagles destined for cruel experiments) and unthinkable, cruel things being done to monkeys in the laboratories of Arizona State University. No matter the pandemic, and no matter the weather, these good folks turned up when it mattered most. We are so grateful for their actions and the awareness they have raised and continue to raise to liberate animals everywhere.
What's Next to Free Animals from Labs
2022 is bound to be a groundbreaking year for animals—just look at the ways!
New federal bills will save countless animals' lives if passed into law by Congress.
We're standing united with Harvard Law School's and Animal Legal Defense Fund's expert legal teams to seek justice for animals in labs.
No creature deserves to suffer in mental anguish because of unnatural living situations and cruel experiments. That's why we're fighting in the courts to protect the psychological well-being of primates in labs.
And in another suit, we're fighting against a secret USDA policy that, when uncovered, showed they are not inspecting every animal laboratory as required by the Animal Welfare Act (AWA). We don't want any lab to sneak under the radar, so we're demanding a return to inspections of animal research facilities as the AWA already necessitates.
Knowledge is power. With FOIA, we're learning and sharing everything we can.
We're laser-focused on obtaining and exposing all the secrets from inside labs as we can. The Freedom of Information Act (FOIA) gives us the power to request all kinds of documents we think should be public records. We'll use the information we gather to continue shining a light behind closed laboratory doors. The more we expose, the more people join our fight, and the faster we can end animal experiments once and for all. You can discover public records for free with ARLO.
Science is racing toward a more effective (and more humane!) future.
With increasing fervor, scientists are clamoring to use existing alternatives to animal-based experiments—and to discover new ones! These new and up-and-coming techniques are promising a future with more cures for people, less waste of your tax dollars, and more compassion for all living things. Check out just some of the alternatives paving the road to modern science that's better for all:
3-D printed organelles
Human organs-on-chips
Microdosing
Computerized chemical databases
Human cell and tissue cultures
In vitro testing
Human volunteer clinical trials
Next-generation simulators
Together, our movement is stronger. Are you with us?
You can see how this year is already shaping up to be a momentous one for saving animals and modernizing science. If there was ever a time to join us, it's now! Your donation, big or small, powers our work to free animals from labs. Please support our mission now. Together, we'll end animal experimentation in our lifetime.
Thank you for supporting our high impact work to end animal experimentation: