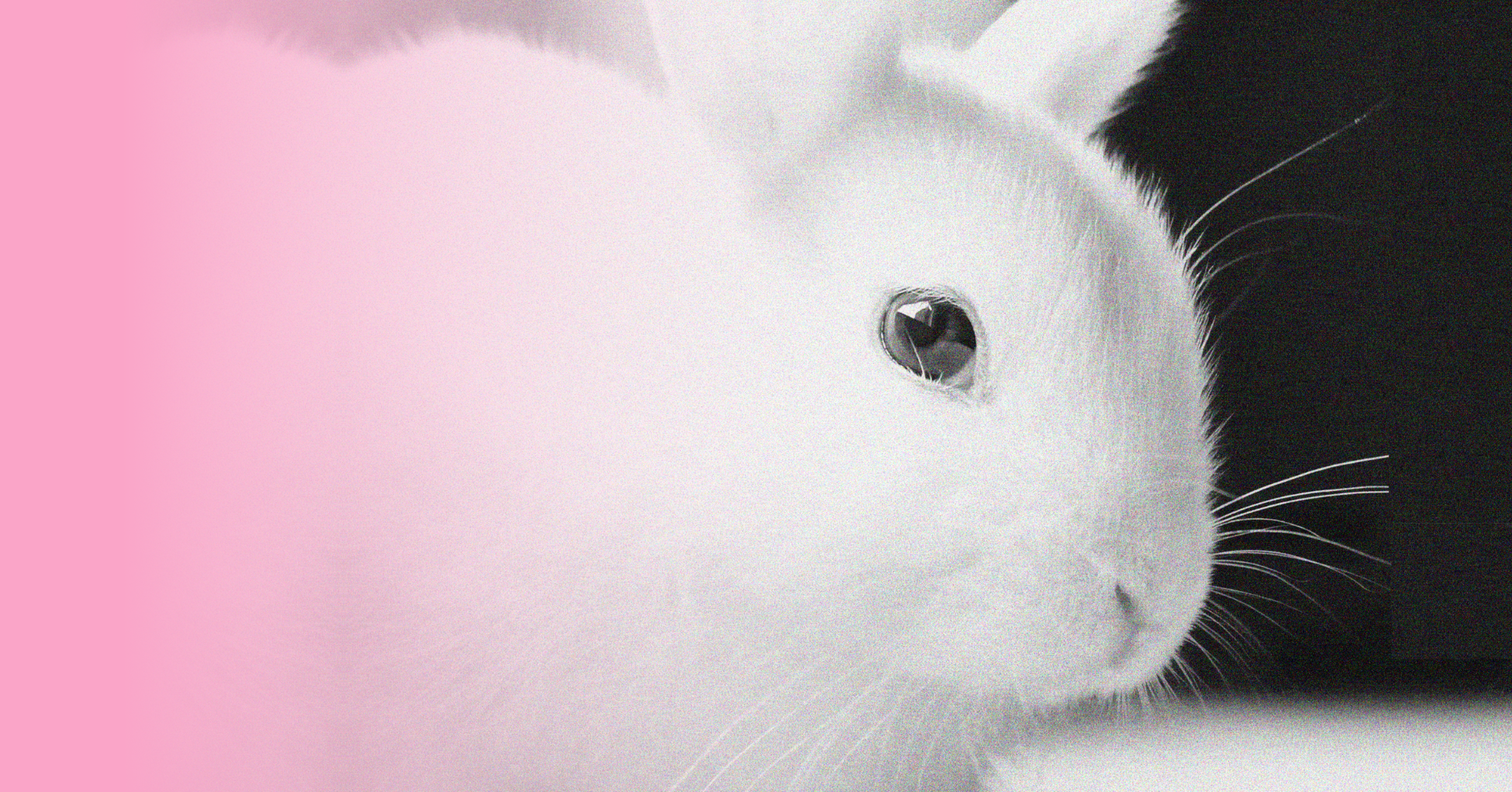 Act Now to Protect Animals from Cosmetics Testing (Again)
The Rise for Animals Team, December 22, 2022
State bans on animal testing for cosmetics are once again under sly attack—this time by language buried in the 4,000-plus page federal omnibus spending bill being jammed through Congress.
You can take action now: Contact your lawmakers today and tell them to oppose this end run around state laws that protect both humans and nonhumans.
State bans on cosmetic testing on animals are at imminent risk.
Just a few days ago, New York became the 10th state to ban the sale of animal-tested cosmetics. In doing so, it joined California, Hawaii, Illinois, Louisiana, Maine, Maryland, New Jersey, Nevada, and Virginia in championing the will of the people: over 70% of U.S. consumers oppose nonhuman cosmetics testing.
Though wholly protective of both human interests in product safety and nonhuman interests in not being harmed and killed in the unnecessary testing of personal care products, these bills continue to face backdoor efforts to gut them. Afterall, they threaten the animal testing status quo, fiercely protected by the powerful and lucrative, multi-billion dollar animal experimentation industry.
Together, we defeated a similar effort to destroy state bans only two months ago.
In October, we joined together to defeat the federal Cosmetics Testing Provision, which included language that would have nullified the same state laws at risk today. But, the industry is trying again, and we need to re-rise.
Just like last time, we are fighting language in a bill section identified with the number "614", and just like last time the language is disingenuously included in a bill promising to "moderni[ze]" the industry.
A federal bill being considered right now could invalidate states' cosmetics bans.
The 4,000-plus page, $1.7 trillion federal omnibus appropriations bill–which was only released earlier this week and could pass through Congress at any moment–contains a clause that would amend the Federal Food, Drug, and Cosmetic Act (21 U.S.C. 361 et seq.) to prohibit states from passing or enforcing cosmetics regulations restricting what companies can do to prove their products are safe. As such, the passage of this bill could act to void state bans on cosmetics animal testing.
Lawmakers are reportedly "racing to pass the appropriations bill before the Christmas break to avoid a partial government shutdown", so we must take action right now!
Contact your lawmakers and let them know you oppose Subtitle E–Cosmetics, Sec. 3502 of the 2023 Consolidated Appropriations Act (H.R. 2617).