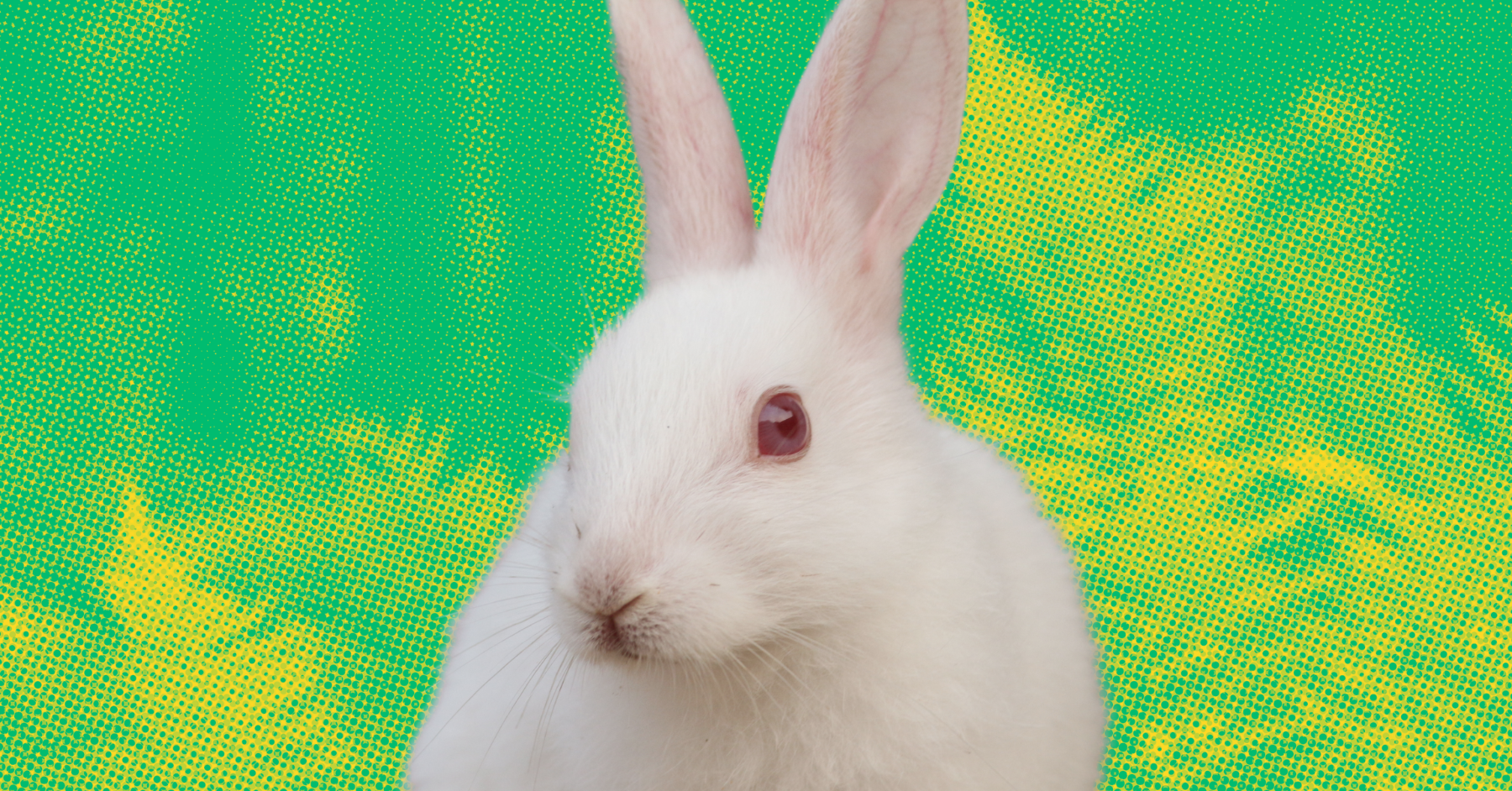 Good News! Senate Eliminates Cosmetics Testing Provision
The Rise for Animals Team, October 5, 2022
Something to celebrate!
In a victory for animals, the U.S. Senate has passed the user fee bill for the Food and Drug Administration's reauthorization, dropping a harmful provision that would have ravaged existing and future state laws against animal testing for cosmetics. 
We asked you to take action, and 5,842 of you rallied your Senators to make a change. They listened! Senators across the nation heard you and thousands of your fellow animal-protectors. They dropped the harmful provision. 
Countless animals will have continued protection from cosmetics testing in ten states where laws prohibit these inhumane, unnecessary experiments. 
Introduced in June, the FDA Safety & Landmark Advancements Act (FDASLA) (S. 4348) never specifically addressed cosmetic animal testing, but the language of Section 614/802 would have nullified existing state laws that prohibit the sale of animal-tested cosmetics and disallowed future states from banning animal testing of cosmetics.
Eight states—California, Hawaii, Illinois, Maine, Maryland, Nevada, New Jersey and Virginia—have already enacted laws that prohibit the sale of animal-tested cosmetics. New York and Louisiana also recently passed similar state laws that go into effect soon. 
If you think animal testing should be banned across all the United States, be sure to ask your legislators to support the Humane Cosmetics Act (H.R. 6207/S. 3357). Your one-minute action will ensure your lawmakers know voting in favor of animal protection and ethical science is important to you.