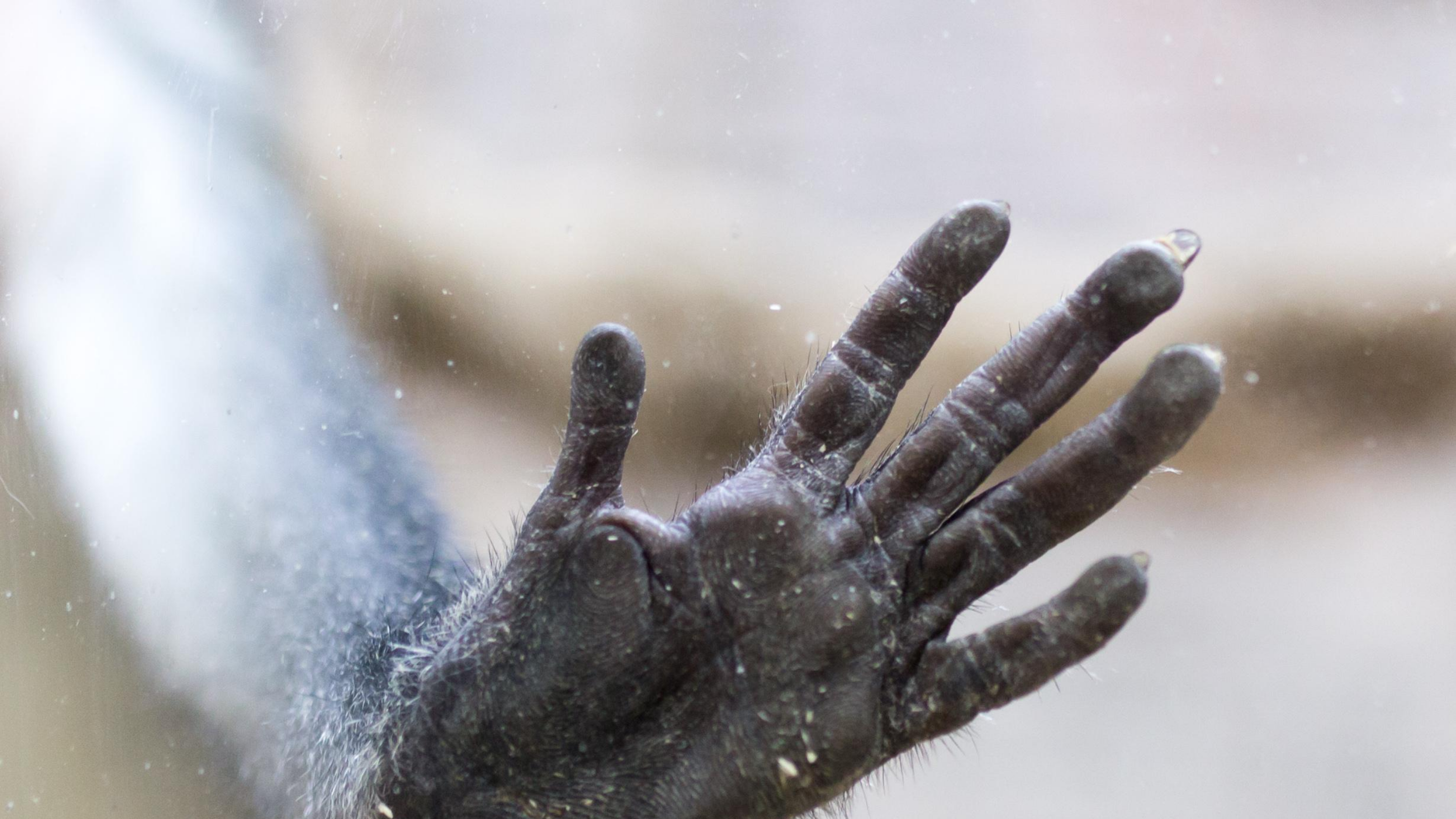 Festering wound, extreme hair loss, and filthy cages—
You can stop the horrific mistreatment of primates at Emory University.
It was a Wednesday during a routine inspection. Michelle Williams, a veterinary medical officer for the government, entered one of the largest primate laboratories in the world.
Her job was to ensure "animal welfare"—at a place where over 3,000 monkeys are locked away, subjected to experiments, and often killed.
Williams saw significant violations.
She inched her camera close to a trembling monkey called "NM13" with a bloody gash on its leg. Through cage bars, she photographed the monkey's skin—fire-red and oozing.
"A hanging skin flap on her left thigh," Williams noted for her records.
In another cage, she spotted a monkey that had lost 95 percent of its hair.
To make matters worse, nothing had been reported by staff at Emory University's Yerkes National Primate Research Center.
"[Wound] not noted on the daily observations performed today," Williams wrote.
"Daily observation records do not mention…
"No indication that the Veterinarian has been notified…"
Negligence is just the tip of the iceberg.
This year, Yerkes National Primate Research Center celebrates its 90th anniversary. That's nearly a century of horrific experiments like…
Restraining infant monkeys and forcing them to watch videos to induce fear.
Poisoning monkeys to replicate the motor impairment of Parkinson's disease.
And conducting these experiments in badly run, unsanitary conditions.
Williams recorded the filthy truth of Emory University's "premiere" primate lab. "Buildup of waste material…," she wrote. "…Old fly strips still suspended near the enclosures."
And guess what? Her warnings didn't matter.
Violations swept under the rug
In 2019, the U.S. government gave Emory University huge sums of our taxpayer dollars—over $382 million—for medical research.
After receiving notice of their violations, Emory made one simple appeal. And the USDA dismissed the violation tied to monkey "NM13."
The system is broken.
Emory and the USDA cannot be trusted with caring for these animals.
Now you can do something about it. Help us keep the pressure on.
Tell Robert Nobles, Vice President of Research at Emory University, to phase out all primate research and free monkeys like "NM13." SIGN THIS PETITION TODAY.