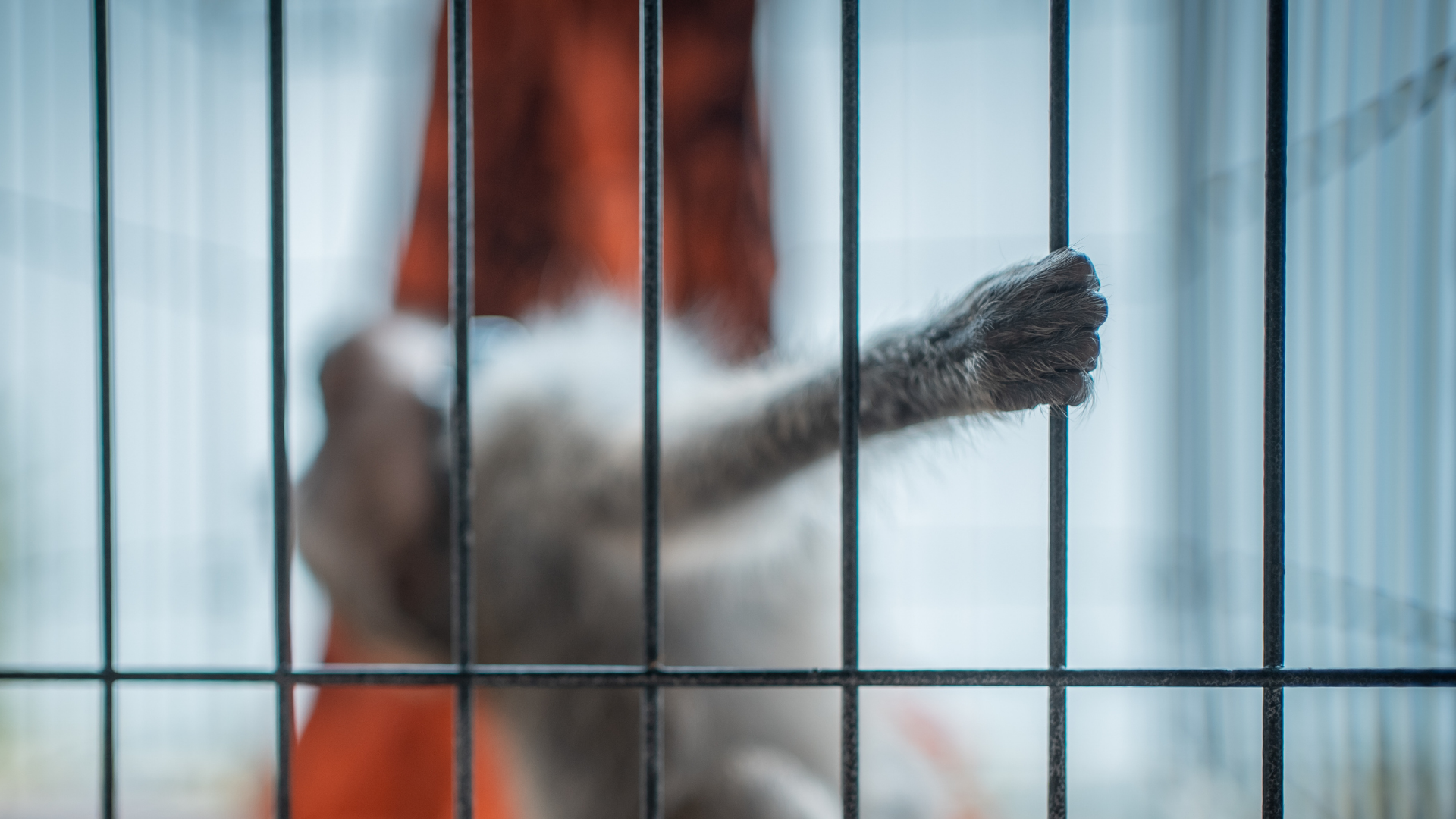 Last year, at an Arizona facility breeding monkeys for use in experiments at the University of Washington (UW), a monkey escaped her cage and was hurt so badly, she required the amputation of her arm. UW doesn't want you to know about it.
On June 29, 2020, a female monkey escaped her cage after a staff member failed to properly lock her feeder. The monkey climbed atop another cage in which a male monkey was held captive. The male monkey grabbed the escaped monkey, pulling her through the mesh on top of his cage. He yanked her hard enough that she sustained multiple serious injuries. 
Her left arm was so badly damaged, it couldn't be saved. 
In animal labs and related facilities, incidents like this must be reported. 
UW made the necessary report to the U.S. Department of Agriculture's (USDA) Animal and Plant Health Inspection Service (APHIS); APHIS then inspected the facility on December 1, 2020, noting this incident in the Inspection Report.
When a lab thinks something shouldn't be included on an Inspection Report, they can submit an appeal to APHIS. That's exactly what UW did—on December 21, 2020, UW sent a letter to APHIS requesting that this monkey's escape, injury, and subsequent amputation be removed from the final report. UW argued that this isn't a repeat event and that they corrected it by training personnel to lock cages properly.
We found out about this only because of our public records request to the USDA asking for appealed Inspection Reports. Should USDA grant the appeal, it will forever alter the record of what actually happened at the breeding facility.  
You deserve to know what really happens to animals used in experiments. That's why we reached out to USDA and asked them to deny UW's appeal to erase the truth. 
An integral part of our work as animal protectors is exposing what happens inside the world of animal experimentation. Experimenters—and their consistent failures to adhere to legal requirements—are so insulated by the government that it's hard to show the true world inside labs. 
Experimenters can't hide the horrors experienced by animals in labs forever. We will continue our tireless public records requests. We will continue to expose how cruel animal experiments really are. 
Now, can you add your voice? Please join us in urging USDA to deny UW's appeal. It's time for transparency.