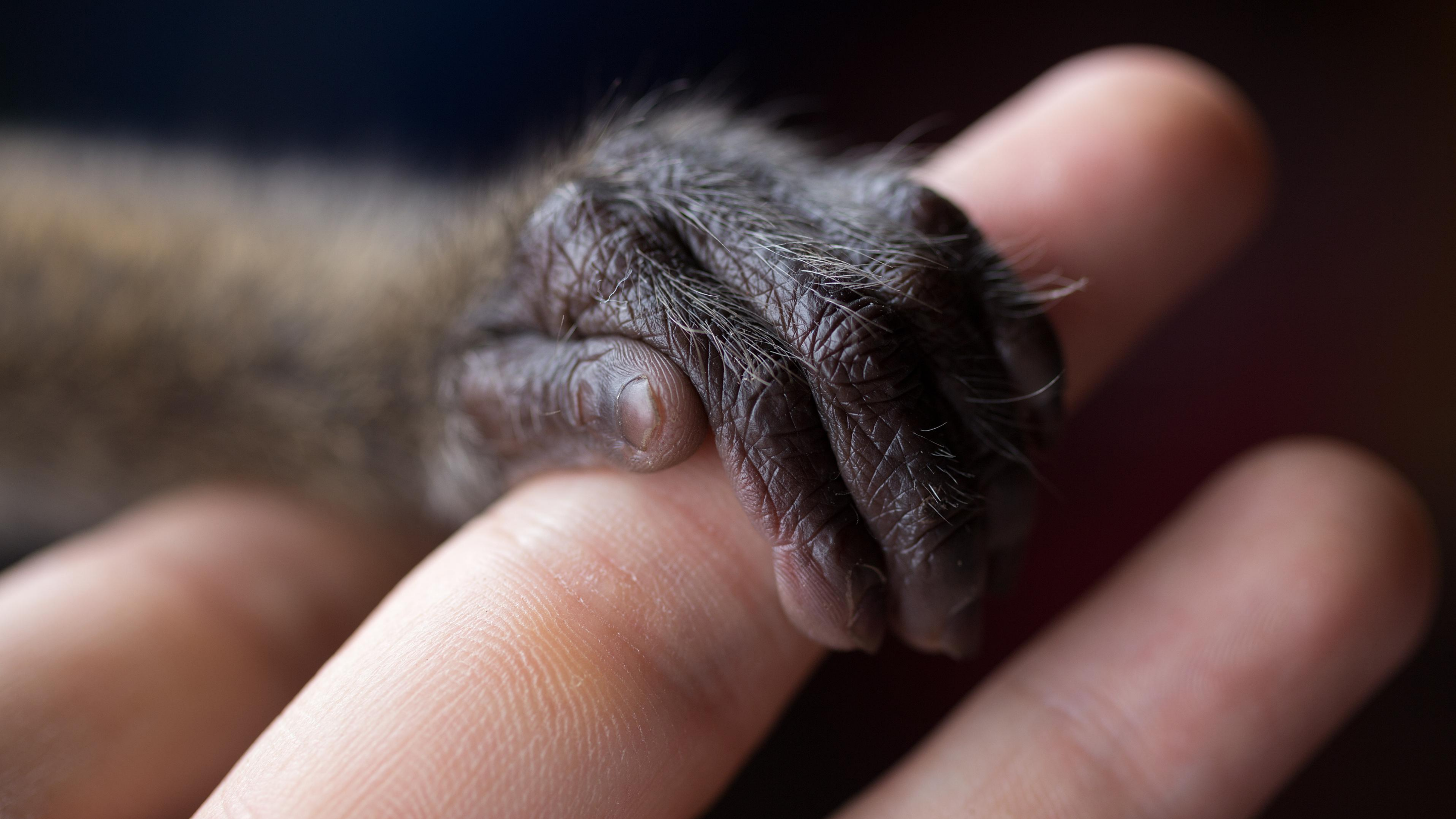 Somewhere, a monkey is ready to fly.
In the lush green forest, poised atop a high branch, he bends his legs. With a swing of his tail, he launches. For a moment, he's higher than he's ever been. He floats, weightless. Then gravity takes hold, and he drifts down to a nearby tree.
A monkey's home is the forest.
Everywhere green. He lives on the air and he lives in the trees. He sleeps in the arms of his family.
A monkey should never be caged and alone in a laboratory.
Yet countless primates are locked away from the natural world. The scale of the animal experimentation industry is worse than you can imagine.
Spotlight on One of the Country's Most Notorious Animal Laboratories
Look at Oregon Health & Sciences University…
These numbers add up to widespread torture, especially when you consider…
Monkeys are social animals like us. In nature, they live together in large social groups.
And behind every statistic is a heartbreaking story. Like "Hood the Monkey" whose death we just uncovered.
They removed Hood's skull and ignored his infected brain.
Late last year, experimenters in Oregon cut into the head of the tiny marmoset and removed a piece of his skull. We don't know why they cut open this poor animal; the facility hides that kind of information. But we do know that invasive surgery was just the beginning of Hood's torment.
On October 5, 2020, a lab worker noticed something was wrong.
"…[Hood] was noted to have scarring and abnormal bone thickness at the craniotomy site." —From records obtained by Rise for Animals
Hood suffered four more days before anyone reported the problem to a vet. Four more days. His brain swelled with pus. Infection took hold.
Ten days after the lab worker spotted warning signs, OHSU finally realized Hood had a fatal brain abscess. They tried to treat Hood's infection, but it was too late.
They hurt him. They didn't help him. Then, on November 11, they euthanized him.
It will happen again unless you do something.
Hood is not the first marmoset neglected to the point of developing a serious infection in the brain and, ultimately, killed at this facility. OHSU kicked off 2020 with the nearly identical death of a female monkey in their care. 
After that scandal, and under intense spotlight from the media and our fellow animal rights groups, OHSU admitted it "worked closely with [the lab]  to improve training and techniques." 
But nothing has changed. And another helpless animal has suffered to death.
Enough is enough. You can stop the careless and incompetent staff at OHSU from torturing and killing another monkey.
SEND YOUR MESSAGE TO CUT OFF FUNDING
Tell the U.S. Government, "Do not grant any more research contracts" to Oregon Health & Sciences University's monkey laboratory.