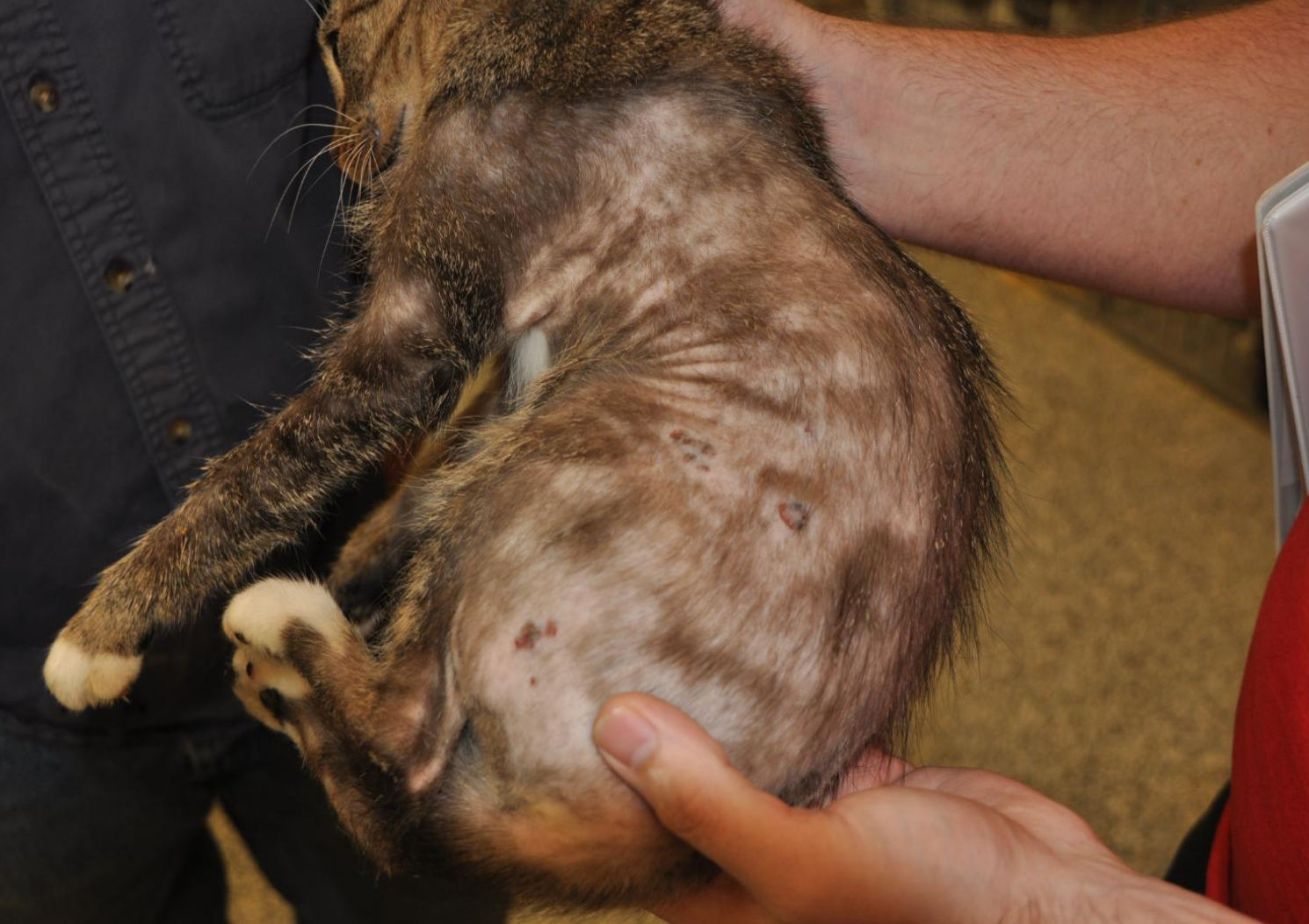 Petting a cat is one of life's great joys. 
A soft arch of fur finds your fingertips. The cat pushes her face into your knuckles, purring. Then she offers you her ear for a good scratch. Her fur tufts up between your fingers like a silken mohawk. Then, when she's had her fill of scratches, she slinks away to nap in a warm sunbeam.
It's a great feeling, right? Not just because the exchange seems to have calmed you both. But because this animal trusts you. She knows you'd never hurt her. 
We wish every cat could know such peace.
Sophie deserves love, not torture at the hands of experimenters.
Our team at Rise for Animals has uncovered photographs of a cat named Sophie we think you need to see:
Sophie is trapped in a laboratory cage in Oklahoma without medical care she desperately needs. Every second in this prison hurts her.
Here's what we've uncovered: 
In 2019, a government inspector spotted Sophie, sick in her cage. Something was wrong. She was losing a lot of hair.
The inspector raised an alarm—'Get Sophie help now.'
But researchers did NOTHING.
In 2020, when inspectors returned to the facility, called "Riner & Associates," they were alarmed to find Sophie—
Curled up and trembling in their hands. 75% of her hair had fallen out. Red and scabbing wounds covered her back.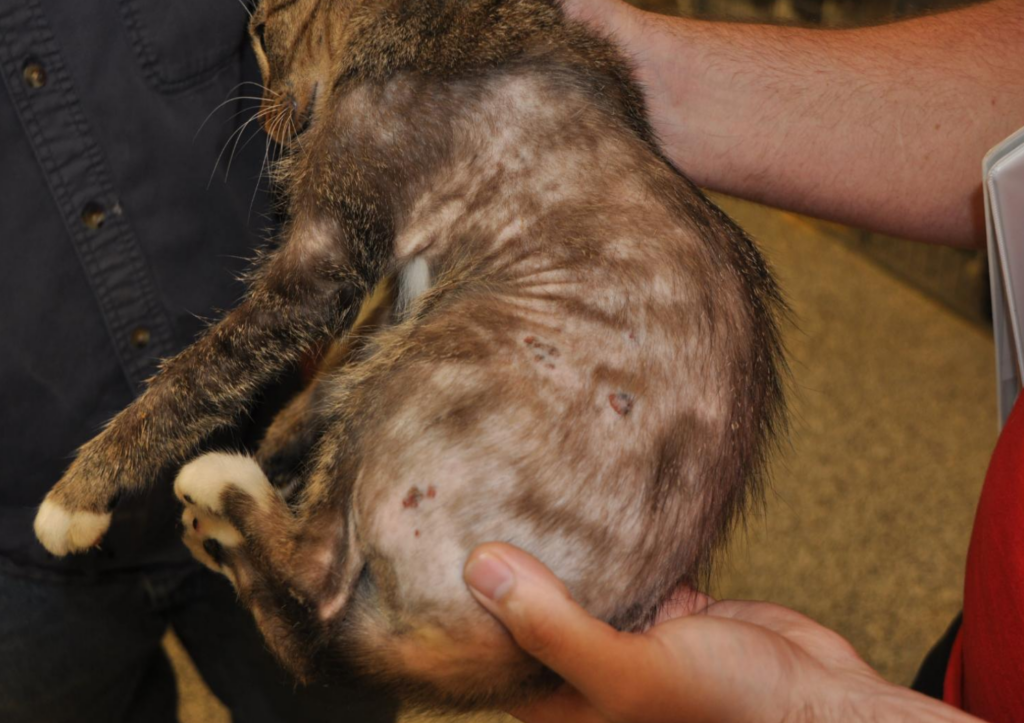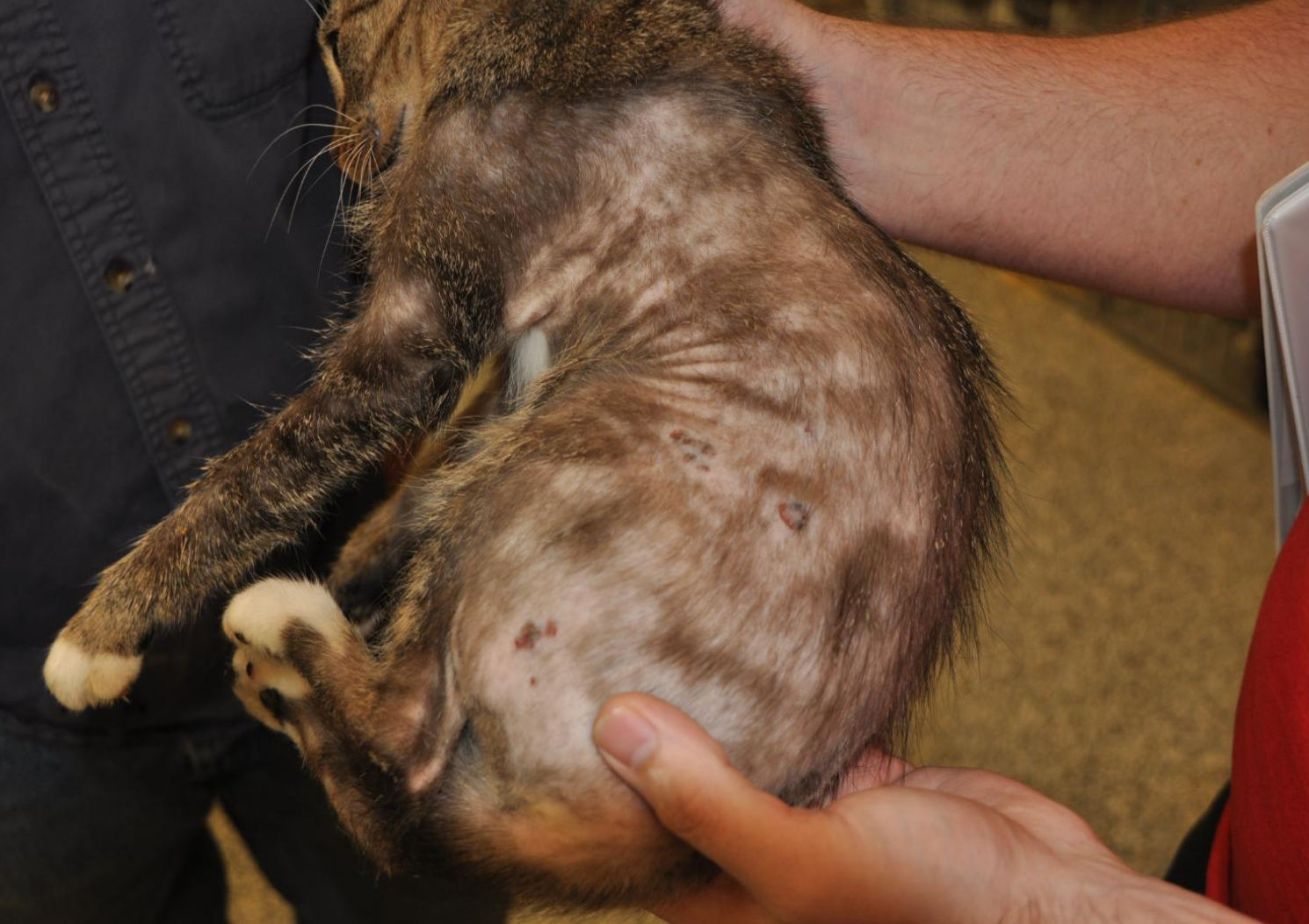 From the inspection report obtained by Rise for Animals:
"A female cat named "Sophie" (ID 5819) had lost approximately 75% of her hair and had scabbed lesions on both flanks…no medical treatment was given."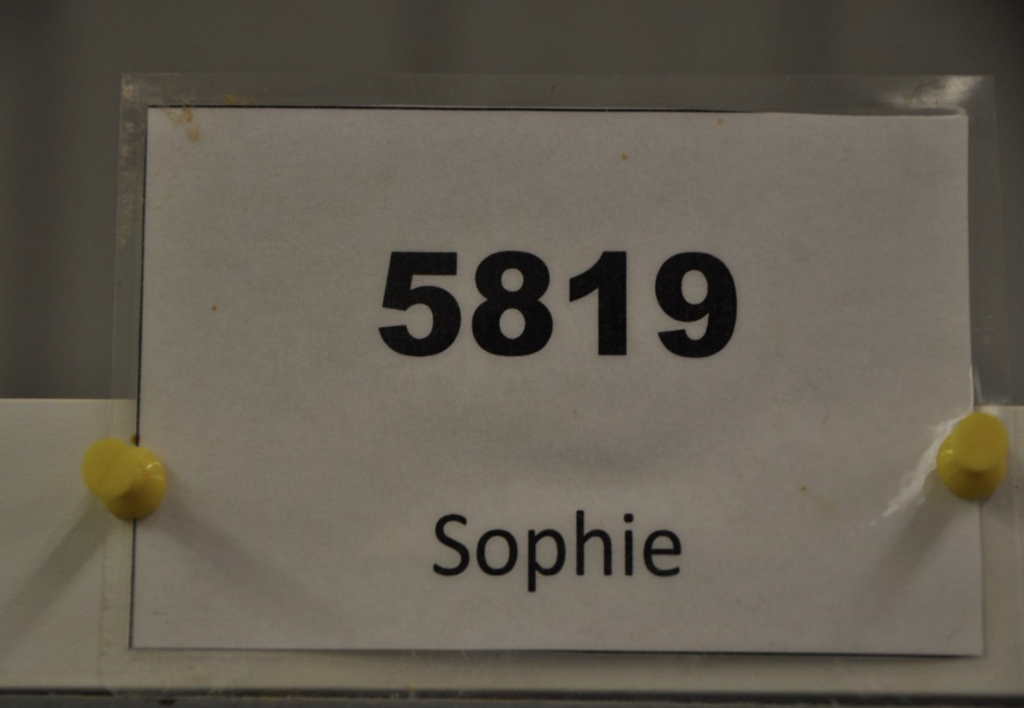 Sophie is just the tip of the iceberg.
We've uncovered a pattern of inhumane treatment of cats and dogs at this notoriously bad facility that goes back for years. Countless caring, thinking, feeling animals whose suffering goes unchecked, like…
Arthur the cat: behind bars, his ears were filled with black debris, untreated

Glenn the beagle: his gaping, inflamed wounds went untreated

At least 20 animals have not received urgently needed veterinary care from Riner & Associates since 2014. And this is important—this number includes only the 20 animals discovered by USDA inspectors during their single yearly visit to Riner & Associates. How many more animals have suffered out of sight? How many days and weeks and months of abuse passed without any hope for Sophie and her friends?
These animals deserve love and safety.
They deserve to feel comfort and the touch of a human who won't hurt them. Not neglect and daily torment at the hands of experimenters. Your compassion for cats and dogs like Sophie, Arthur, and Glenn will make a difference.
They won't survive unless animal lovers like you say "ENOUGH IS ENOUGH."
TAKE ACTION NOW
With the fate of these animals on the line, we rely on the generosity, heart, and solidarity of people like you. Help us free animals before their time runs out by making your tax-deductible donation now.