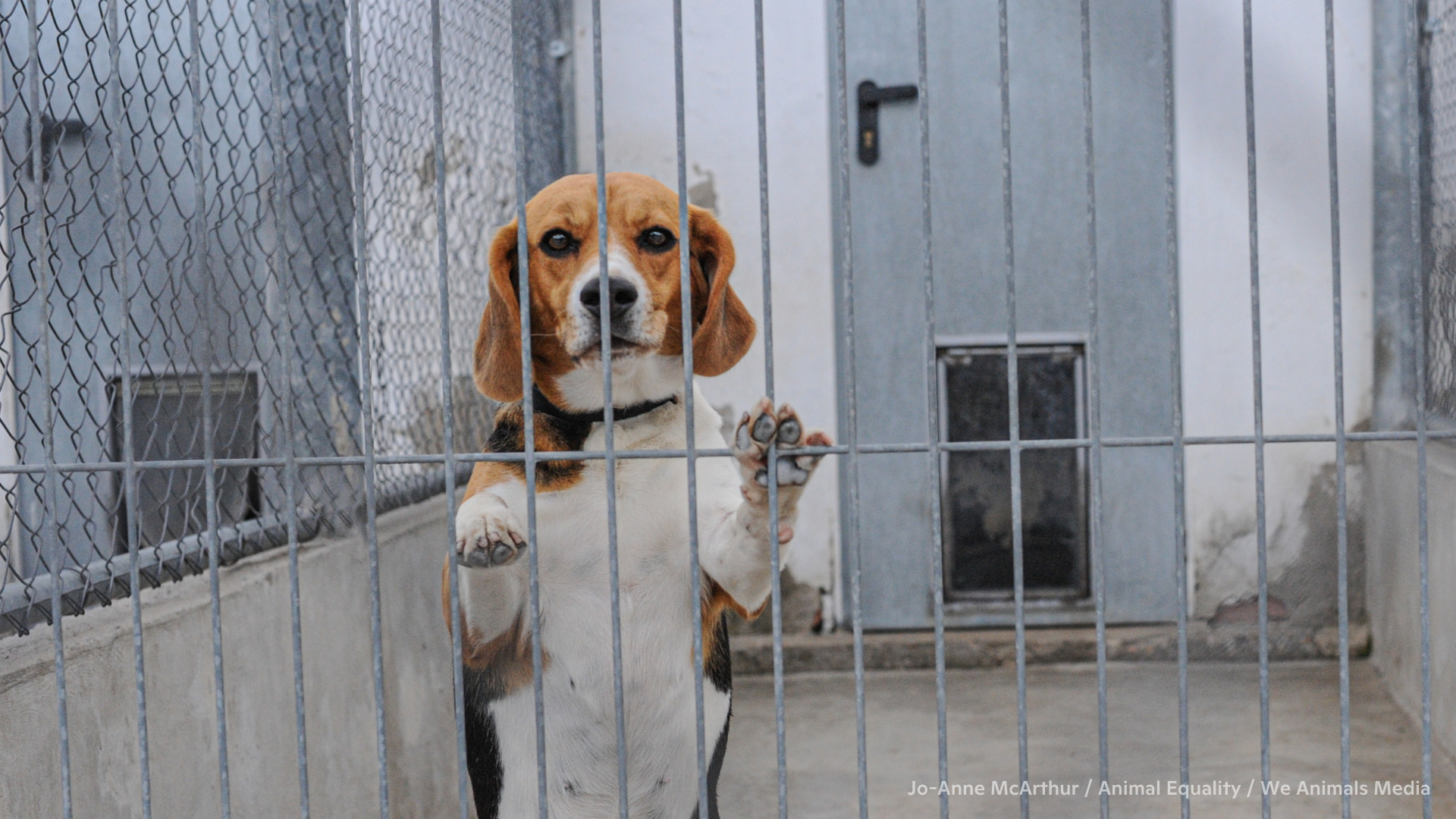 Last month, organizers across the country worked with Rise for Animals on a National Day of Action against Petco. Petco supports Marshall BioResources, notorious dog and ferret factory farm for the animal experimentation industry, through their purchasing of Marshall ferrets and Marshall Pet Products. These companies are one and the same—the ferrets are bred at the same facility, and the same people profit.
Thanks to the dedication and hard work of local organizers in Buffalo and Rochester, NY, local media covered their Petco protests on World Day for Animals in Laboratories. Not only did this educate thousands of viewers—it caught the attention of Petco, who issued an incredibly misleading statement to the journalists:
I'd like to believe that Petco is not intentionally trying to mislead its customers and the public, and that perhaps they've been misled themselves by Marshall. That's why I sent an informative letter to Petco leaders—to give them the benefit of the doubt, and give them the opportunity to acknowledge their mistake.
The Truth
Marshall Pet Products is not a "separate entity" from Marshall BioResources. It is merely a different name to try to distance themselves from their notorious animal cruelty. All of the animals Marshall sells to both pet retailers and labs are in the same facility, registered as a breeding operation through the U.S. Department of Agriculture (USDA) under the name "Marshall Farms Group Ltd."  According to the New York Department of State's Division of Corporations, the CEO of Marshall Farms Group (DBA Marshall BioResources) and the CEO of Marshall Pet Products is the same person: Scott Marshall. 
Marshall Farms as a brand has been controversial for their mistreatment of animals for decades, so just as Phillip Morris changed their name to Altria Group to try to distance themselves from the controversy of tobacco-caused deaths, Marshall began using different brand names like Marshall BioResources, Marshall Pet Products, MBR Acres, and MBR Waverly. But the same people profit, and the same animal suffering continues.
Petco's Mistake
You would think that Petco's 'Standards of Excellence Program' for its vendors would not support a breeder that confines tens of thousands of ferrets and dogs to small wire cages inside windowless sheds. But their purchasing of Marshall ferrets and Marshall Pet Products indeed continues to support this cruelty.
Unfortunately, Petco still refuses to even respond to us. We need your help!
Petco failed to respond to our certified letter and personal emails to people in leadership. We need your help to get their attention so they know we won't forgive and forget that they are propping up the biggest beagle factory farm in the country.
Take Action Now
Tweet at Petco's CEO Ron Coughlin to demand they stop selling Marshall ferrets and Marshall Pet Products!