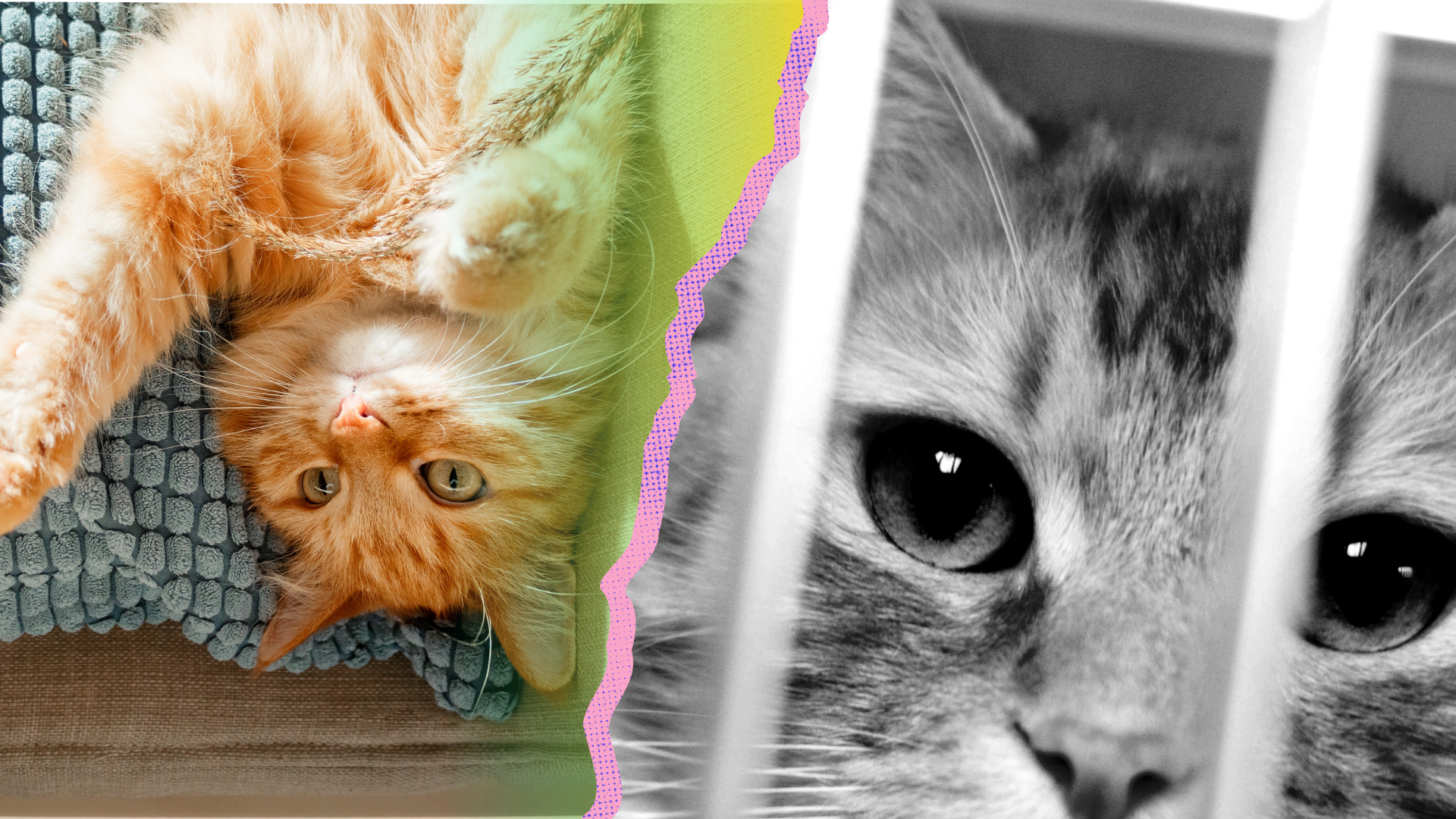 The Pet Safety and Protection Act aims to increase protections for companion animals sold to labs.
Last month, Representatives Mike Doyle (D-PA-18) and Chris Smith (R-NJ-4) reintroduced the Pet Safety and Protection Act (PSPA) (H.R. 3187, 117th).
The PSPA aims to establish standards in the procurement of dogs and cats for experiments. If enacted, this bill will:
Stop stray animals—many who are missing pets and companion animals—from being sold into research,
Block the sale of "random source" dogs and cats to labs, and
Get rid of existing financial incentives for the illicit procurement of dogs and cats sold to labs.
If the PSPA becomes law, Class B animal dealers will not be allowed to sell cats and dogs to labs for use and abuse in experiments.
Currently, the U.S. allows two types of dealers to sell animals to labs: Class A ("pure-bred") and Class B ("random source"). The government regulates Class A dealers. These dealers breed and sell their own animals to labs.
Class B dealers frequently get their animals through illegal, unregulated, or otherwise problematic avenues. Many of these animals are then sold to labs and subjected to painful experiments.
Class B dealers get animals through many different suppliers. The suppliers get paid for every animal they bring to the dealer. Suppliers want to profit as much as possible, so they often resort to stealing pets from yards, capturing stray animals, or sourcing free animals from ads. When Class B dealers receive these animals, they don't have to ask how the suppliers got them. These Class B dealers will then sell the illegally obtained animals to labs without any liability.
The PSPA would increase federally mandated protections for animals in labs.
Congress created the Animal Welfare Act (AWA) in response to a nationwide problem in the 1960s. Animals were frequently stolen from their front yards or captured by animal control officers and later sold to labs. The AWA made rules regulating the sale of cats and dogs for experiments. Today, the AWA still protects families from losing their beloved companions to suffering in labs.
By interrupting the trade of "random source" dogs and cats through Class B dealers, the passage of the PSPA would further protect our beloved pets from ending up in labs.
We applaud Representatives Mike Doyle and Chris Smith for their commitment to protecting companion animals from immense suffering in cruel experiments. We strongly support H.R. 3187.
You know we won't stop working until all animal experimentation is outlawed—but until then, the PSPA is a great way to save cherished animals from harm in labs.
Now it's your turn! Help turn the Pet Safety and Protection Act into law.
Animals need you. Please take a minute to ask your Representative to support the PSPA, H.R. 3187.