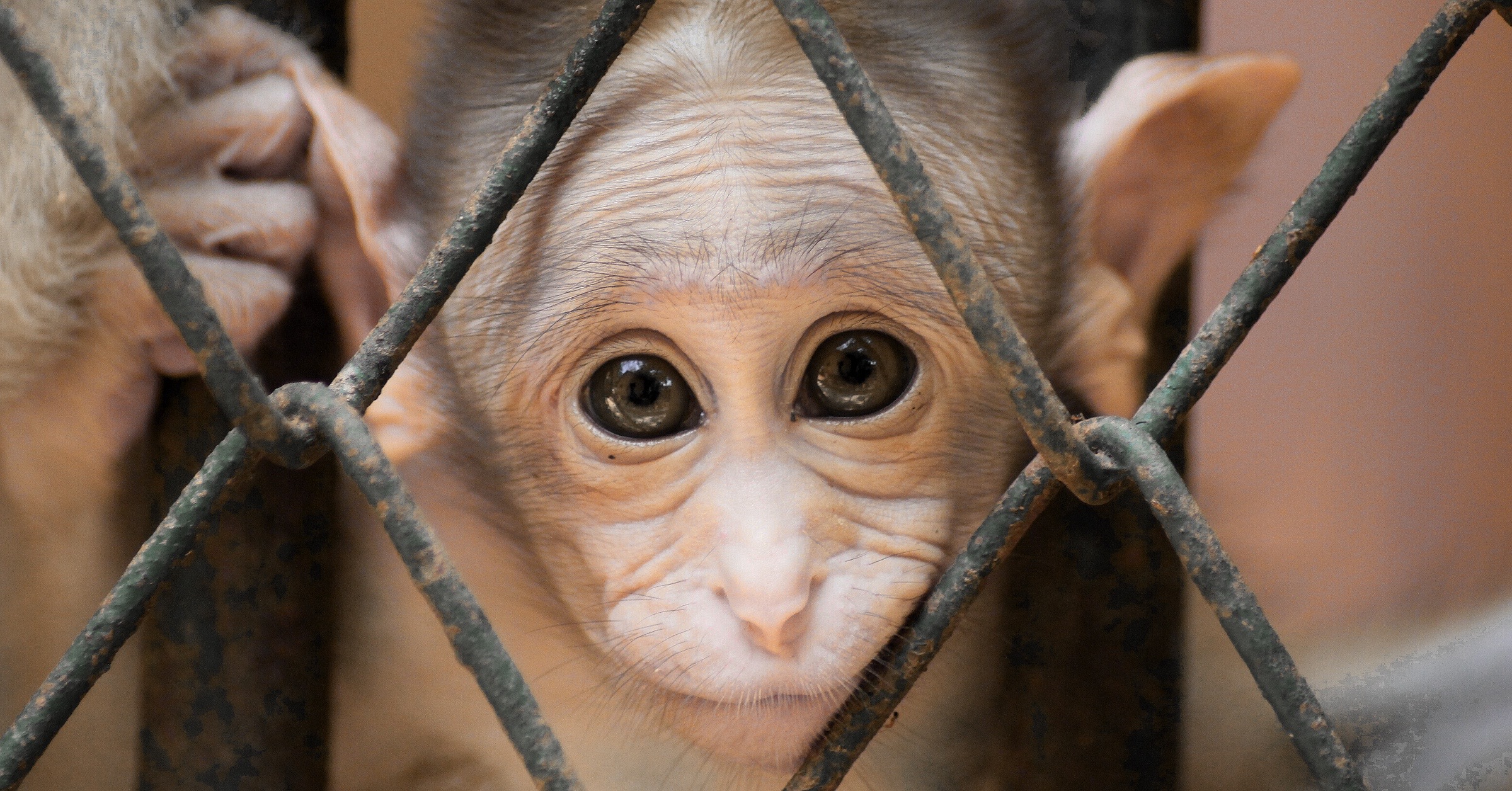 It starts the day a monkey is born. Researchers at the University of Houston rip the tiny infant from his mother. They force him into solitary confinement.
What happens next—you have to see to believe.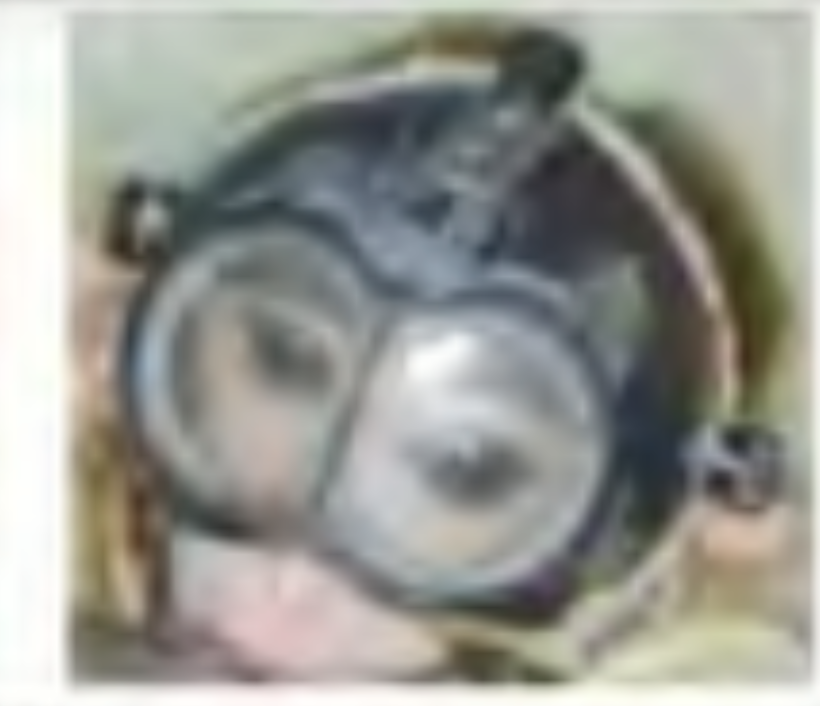 Researchers damage the baby's vision—on purpose and forever. Around his soft fur head, they strap a helmet with "vision-altering prisms." He'll remain trapped in that brutal device for four long months, until he can no longer see straight no matter how hard he tries.
"It is essential that we consistently produce [animals with misaligned eyes] … Fortunately, our institution has excellent infrastructure to support our program to rear [animals with misaligned eyes]."
—From University records uncovered by Rise for Animals
Finally, the helmet comes off. Imagine the monkey's relief. It doesn't last long. The real torture is coming.
Into the monkey's skull, researchers drill holes.
Intro his eyes, they implant coils.
Into his brain, they inject a chemical.
The little monkey cannot move his head. According to records we uncovered, he is "implanted with a head stabilization post" and forced to perform tasks. To get him to do what they want, researchers deny him food and water.
What's happening to this monkey—and more monkeys like him—is needless suffering. The University of Houston is destroying these animals' lives for nothing.
The two vision conditions studied here are not life-threatening to humans. And several therapies exist.
As an animal protector, you have the power to free these monkeys before it's too late.
When the monkeys are no longer of use to the researchers, the university kills them. It's a tragic end to a tormented life.
And this cycle of torture and killing is scheduled to continue until 2023, unless we rise up and save these animals.

Take 1 minute to save the baby monkeys