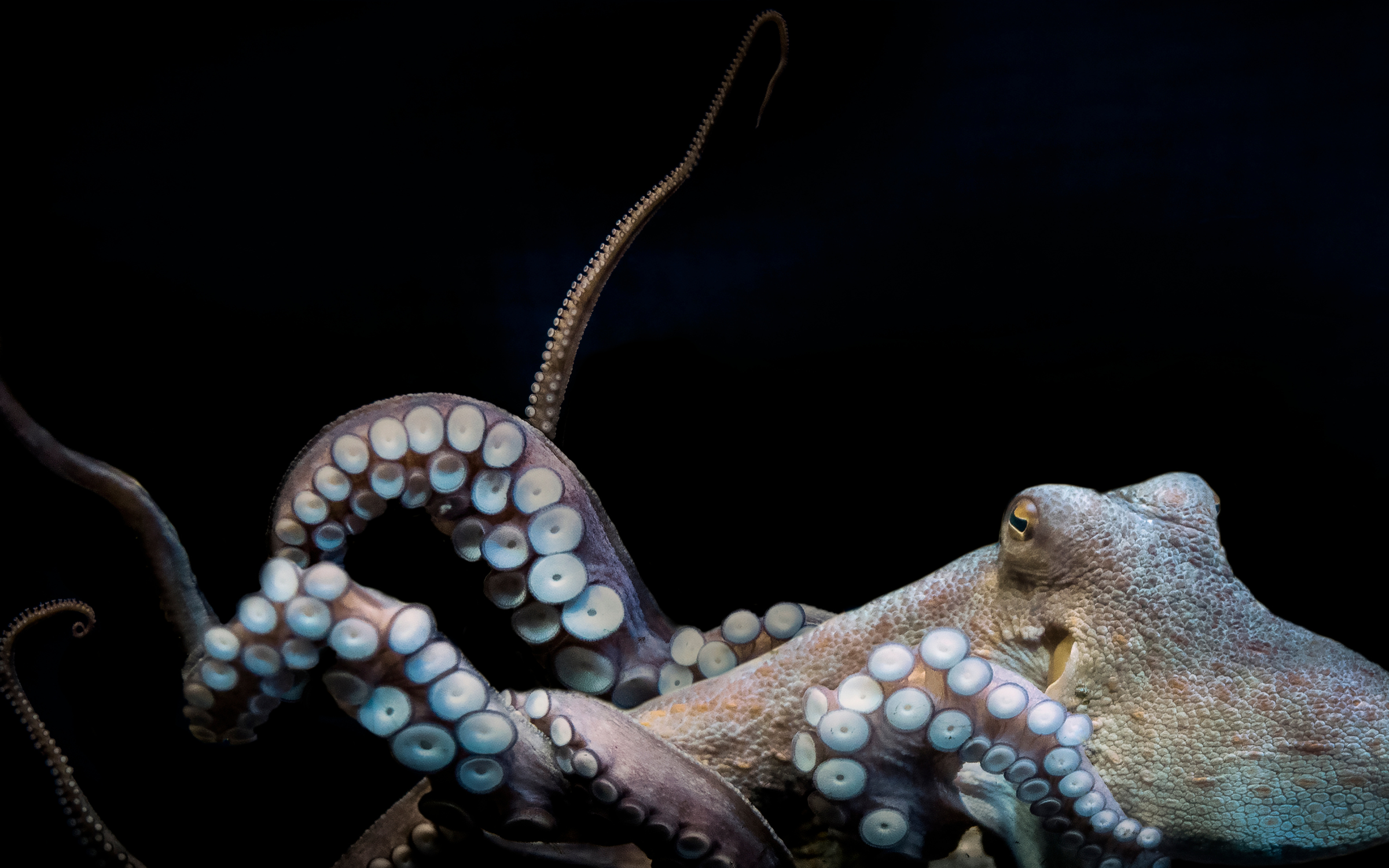 Lawmakers Are Pushing for Protections for Cephalopods
The Rise for Animals Team, October 13, 2022
Sensitive, intelligent cephalopods—octopi, squid, and cuttlefish—are increasingly used in research, but without even minimal legal protections for humane handling. A Congressional group wants to change that.
On October 11, 2022, nineteen Members of Congress sent a letter to Xavier Becerra, Secretary of the Department of Health and Human Services, and Lawrence A. Tabak, Acting Director of the National Institutes of Health (NIH), requesting protections for cephalopods used in research. 
The Congressional group has requested that action be taken "to amend the Public Health Service Policy on Humane Care and Use of Laboratory Animals to include cephalopods …  within the definition of 'animal' so that these animals will receive the minimum protections for 'humane' handling and care required by that policy." Additionally, they have requested updates to the Guide for the Care and Use of Laboratory Animals to reflect proper care and handling of cephalopods. 
In June of 2020, Rise for Animals led a coalition of organizations, scientists, and citizens in a petition to the NIH to take identical action for the welfare of cephalopods in research. 
The petition, filed on our behalf by Harvard University's Animal Law and Policy Clinic, garnered this response:
OLAW's Division of Policy and Education is currently considering options for providing guidance on humane care and use of invertebrates in NIH funded research and will seek public comment on proposed guidance.
– Patricia Brown, Director of the Office of Laboratory Animal Welfare (OLAW), NIH
Over two years later, OLAW still has neither provided guidance on the humane treatment of cephalopods in NIH-funded research, nor sought public comment on the issue. 
Octopi, squid, and cuttlefish are brainy, sentient invertebrates. They deserve far better. 
These animals have complex nervous systems. They are remarkably intelligent. They can navigate mazes and open jars. They can problem-solve and shape-shift. And they can feel—just like us, and just like every other animal. 
Of course, cephalopods and other non-human animals should never be used as models for human biology in experiments. We at Rise for Animals will continue to fight for a future focused on human-relevant research with zero experimentation on non-human animals. Until we win that fight, we believe cephalopods should at a minimum be given some legal protections for humane treatment in research. 
Cephalopods can feel pain. They can—and do—suffer in experiments. These facts make it clear: the NIH must urgently adopt safeguards for these sentient creatures. Safeguards for cephalopods would bring the U.S. into alignment with the United Kingdom, Canada, Switzerland, Norway, Australia, and the European Union, all of which have enacted similar protections. 
Act now. Urge the NIH to amend its policies to treat cephalopods like the thinking, feeling beings they are.