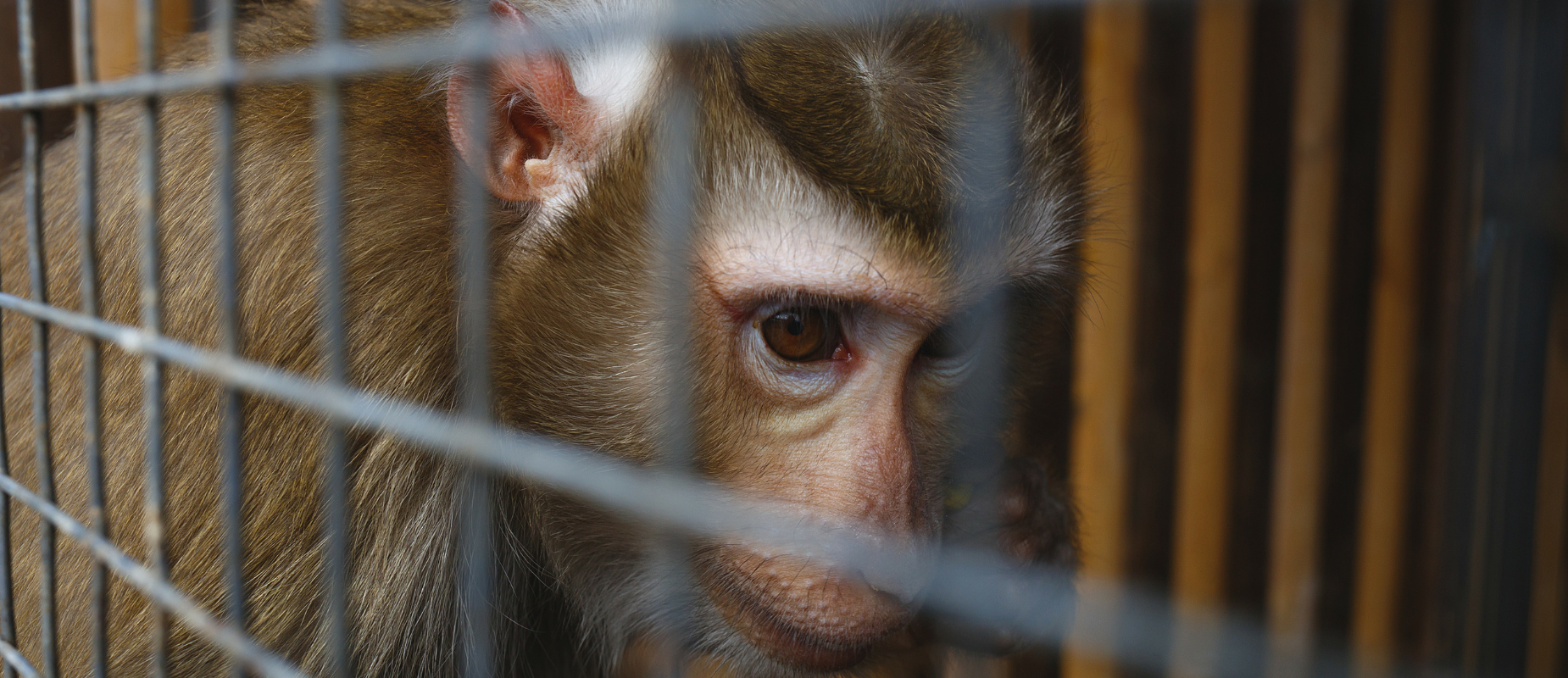 In 2020, the University of Wisconsin-Madison (UW-Madison), which houses the Wisconsin National Primate Research Center (WNPRC), had almost 2,400 monkeys at its lab. That's a lot of monkeys. It makes you wonder: how can they possibly care for so many individuals and follow every procedure?
Well, the truth is, they don't.
A glaring example of this happened in early 2020.  
On January 21, 2020, a baby monkey, assigned to protocol G006108, underwent an eye exam, blood collection, and MRI scan associated with that protocol. 
Two days later, on January 23, the same infant monkey underwent sedation, an eye exam, blood collection, intubation, and relocation to an MRI suite "before it was discovered that it was the incorrect animal." The WNPRC staff responsible for the failure to follow procedure were retrained on animal identification procedures, because they were careless and used the wrong baby monkey.
Then, on February 5th, "the same infant was sedated for a routine physical exam, TB testing, and blood collection" to get certain tissues ready for transplant. 
The WNPRC has a rule saying a monkey can't have more than 20% of its blood taken in a period of 30 days. Because lab staff incorrectly used this baby monkey on January 23rd—for a blood draw and other invasive procedures not meant for this poor individual—they drained more than 20% of the animal's blood in just fifteen days.
So, on February 5, lab staff failed to follow a second rule for this baby monkey. The WNPRC staff responsible for exceeding the maximum volume were to be trained on the procedure for blood collection. 
These two failures to follow the rules at the WNPRC resulted in a baby monkey undergoing three procedures, as opposed to two, and having more than the maximum volume of blood drained in 30 days. Lab staff failed to follow the animal identification standard operating procedure on January 23, resulting in several unauthorized medical procedures being performed. Then they failed to adhere to blood collection procedure on February 5, resulting in draining more than 20% of the infant's blood within a mere fifteen days.
Maddie Krasno, a former primate lab caretaker at UW-Madison, stated:
"This is a perfect example of how easily and carelessly mistakes, that have detrimental effects for animals, occur in animal testing facilities. This monkey may have survived this egregious oversight, but many of them don't. And survival doesn't mean the infant wasn't emotionally traumatized by repeatedly being pulled from their mother's arms. The reality is that animal lives are viewed as disposable in this industry; labs will simply breed more animals to replace the ones they kill. This infant suffered tremendously at the hands of the WNPRC and these mistakes were completely avoidable."
Through our rigorous open records review and the ever-evolving Animal Research Laboratory Overview (ARLO), we found that these failures weren't reported to the National Institutes of Health's (NIH) Office of Laboratory Animal Welfare (OLAW). 
That's why we wrote to OLAW, to bring this important matter to their attention.
Please join us in asking OLAW to investigate the circumstances that led to this baby monkey's cruel experience so that it won't happen again.