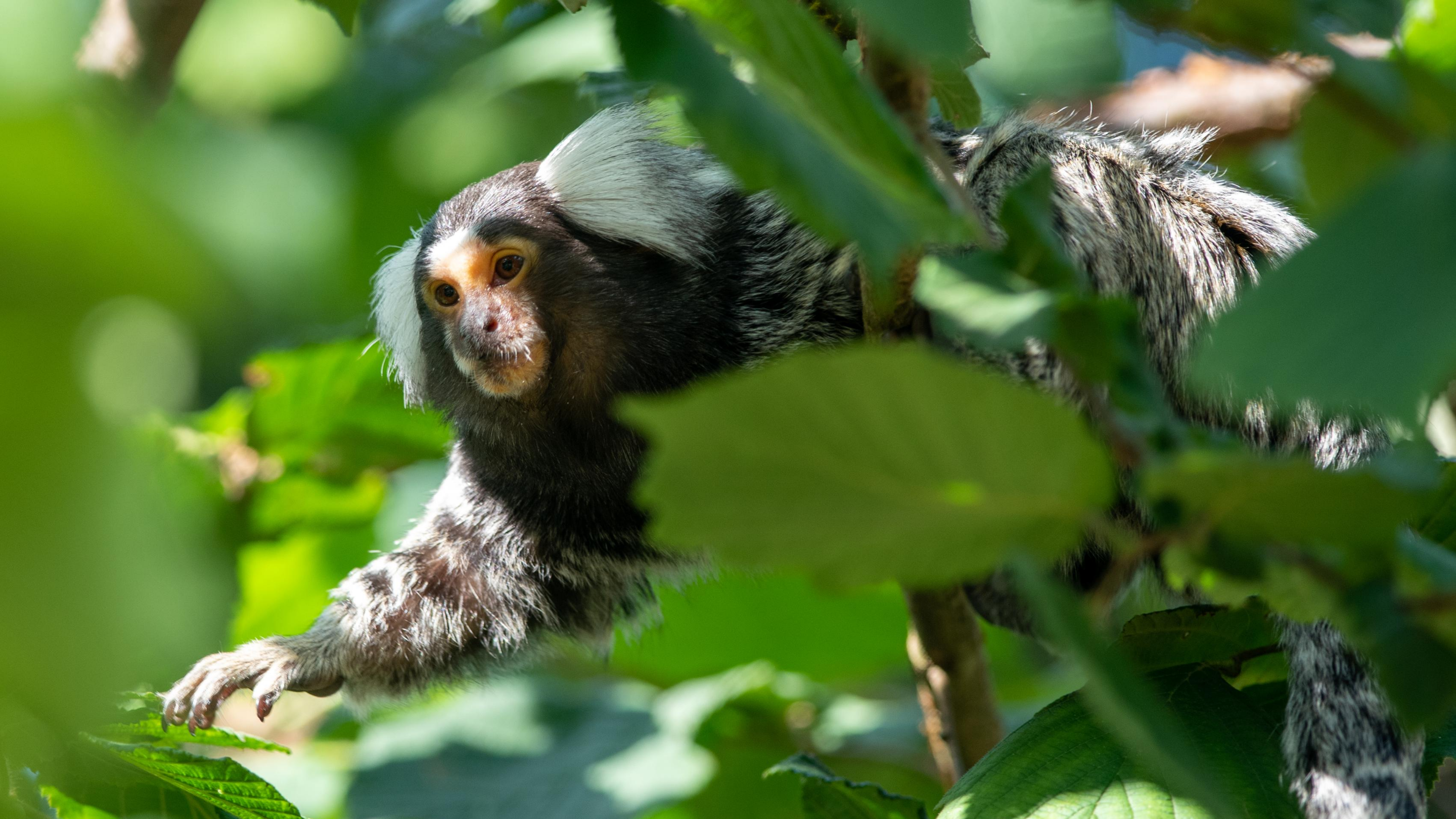 Since January 2019, NEAVS has been using a powerful legal tool to uncover the animal cruelty taking place in labs around the U.S.—the Freedom of Information Act (FOIA; 5 U.S.C. § 552). The FOIA allows members of the public to request information from the federal government. Each state has a public records law similar to the FOIA, which can be used to uncover information on the state level. In the past year, NEAVS developed a comprehensive information-collecting strategy that employs both the federal FOIA and state public records laws in a way that has never been done by anyone before.
How We Do It
In the U.S., there are about 1,200 labs that still do animal testing. We decided that to be as effective as possible in challenging animal experiments, we'd have to gather as much information about them as possible. That's why we used the FOIA and every state's public records law.
On the federal level, we requested documentation of animal cruelty in labs from the U.S. Department of Agriculture (USDA) and the National Institutes of Health (NIH). The USDA and NIH both have animal cruelty and Animal Welfare Act (AWA) violation documentation. That's because the USDA is in charge of enforcing the AWA and the NIH provides federal funding to animal experimenters. We FOIA'd both the USDA and NIH requesting all the documents they each have about every U.S. lab that tortures animals in the name of science.
We didn't stop there, though.
In creating this strategy, we also recognized the value of sending public records requests on the state level to every entity using animals in experiments. While the state laws differ slightly from each other and from the federal FOIA, the intent is the same—to make government activities public. Therefore, in addition to all our federal FOIA requests, we also requested state-level documentation of what's taking place in labs, for every lab, in every state.
We've asked for public records for every U.S. entity using animals from three different sources of information.
What We Find
This extensive process has never been done before and the results are well worth the effort. In only the past year, we've uncovered tens of thousands of pages of records. Some examples of what we've found in these records include evidence of improper staffing leading to animal deaths, many instances of noncompliance with the AWA, and evidence of repeat offenders who aren't held accountable for violating the law.
We've collected everything possible pertaining to animals in labs and we get more records daily, full of animal cruelty information that the government would rather keep a secret. Our requests are continuously submitted, so we get records frequently.
How We Know We're Onto Something Big
On November 18th, guidance was sent to state-funded entities who use animals in cruel experiments. The Association for Assessment and Accreditation of Laboratory Animal Care (AAALAC) and the National Association for Biomedical Research (NABR) partnered to offer instructions to AAALAC-accredited entities on how to respond to state-level public records requests specifically from NEAVS.
They accused NEAVS of trying to "end . . . science education" and in addition to providing an example of a NEAVS request, they also gave the entities five actions to take when they receive a NEAVS request:
Legal Representation: Animal experimenters were instructed to consult a legal representative to determine whether they even have to respond to our request;

Fact Sheet: AAALAC and NABR included a fact sheet about how to respond to FOIA requests for the entities to look at;

Vague Descriptions: AAALAC and NABR included a guide to help animal experimenters to draft purposefully vague Program Description Instructions;

Labeling: The entities were explicitly instructed to label their AAALAC documents as "CONFIDENTIAL AND PRIVILEGED INFORMATION" with the specific purpose of eluding our requests; and

Reach Out: Experimenters were encouraged to reach out to NABR for advice.
AAALAC and NABR are big players in the animal experimentation realm and NEAVS is on their radar. They're so affected by our extensive and comprehensive open records requests that they sent that guidance specifically to try to combat our efforts. We're on the right track if our methods of gaining information about animal cruelty in labs has gotten so much attention from AAALAC and NABR.
Want to learn how animal experimenters hide from the public the harm they cause animals?
Check out Deciphering Deceitful Language used by Experimenters to find out how experimenters use specific words to hide the truth about what's happening to animals in labs from you.