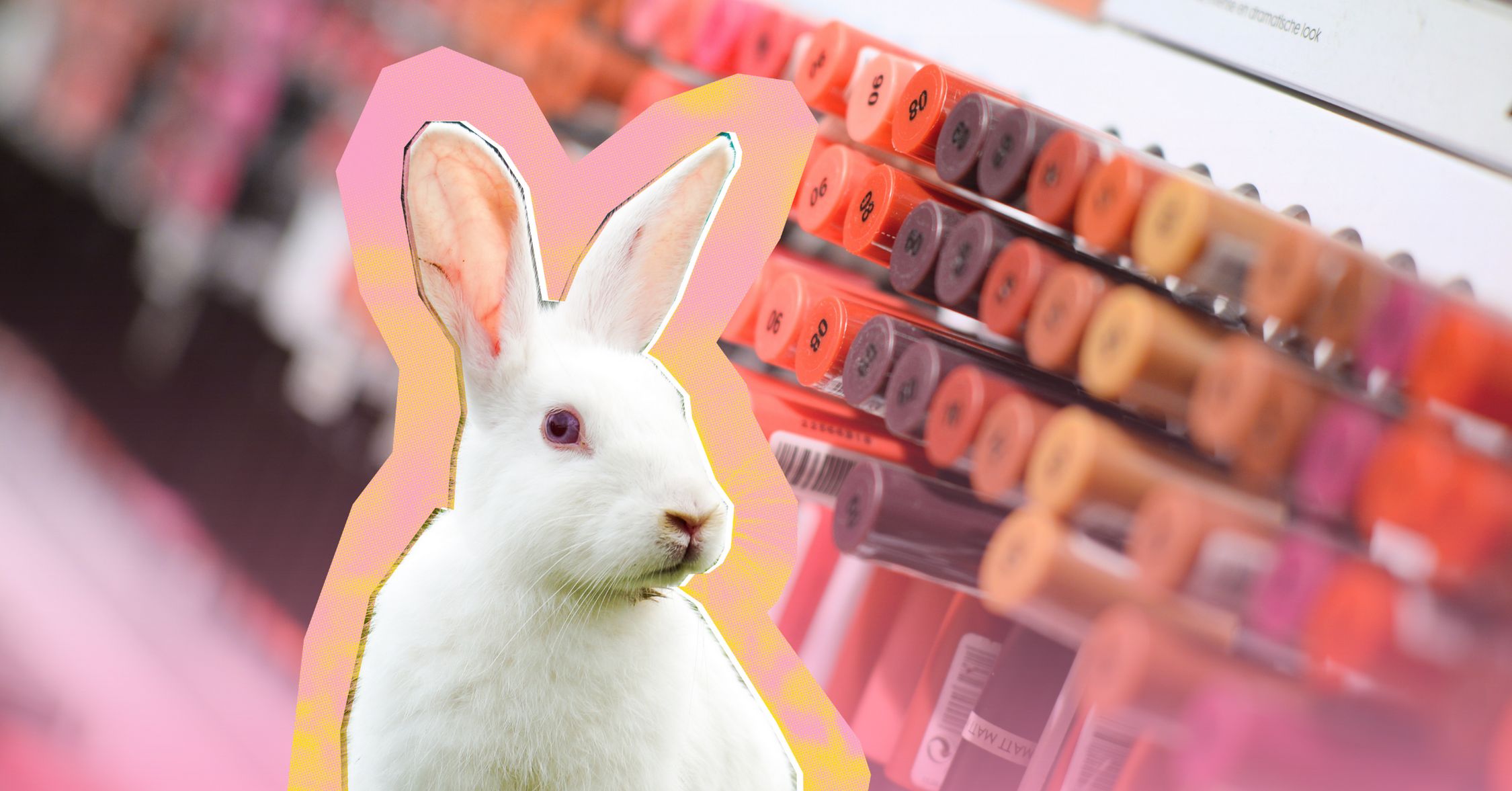 Before your hand soap made it to your bathroom sink and your lip balm made it to your pocket, there's a good chance their ingredients were tested on animals.
Methods of animal testing in the cosmetics industry commonly include:
Eye irritant tests wherein substances are dropped into the eyes of restrained

rabbits

Skin corrosivity tests wherein chemicals are applied directly to the skin of shaved rabbits, rats, mice, and guinea pigs

"Lethal dose" tests wherein animals are force-fed known or potentially toxic products to determine the amount required to cause death via ingestion
Experiments on animals are unnecessary to determine the safety of cosmetics for human use. 
The U.S. Food & Drug Administration (FDA) "does not specifically require the use of animals in testing cosmetics for safety, nor does it subject cosmetics to FDA premarket approval." In fact, the FDA is a "strong advocate of methodologies for the refinement, reduction, and replacement of animal tests with alternative methodologies that do not employ the use of animals." 
Despite no legal requirement for animal testing — and despite the existence of superior alternative research methods — many cosmetics companies continue to test their products or ingredients on animals. Thankfully, a new federal law could change that. 
The Humane Cosmetics Act of 2023 (H.R. 5399), a bill aiming to "substantially restrict the use of animal testing for cosmetics", was recently introduced to Congress.
This bipartisan bill, if signed into law, will make it "unlawful to knowingly conduct or contract for cosmetic animal testing that occurs in the United States." Additionally, this law would prohibit the sale or transport of cosmetics that have newly been tested on animals. 
The precedent for a more humane beauty industry has already been set. 
In the U.S., ten states have already passed laws banning the sale of cosmetics that have been tested on animals. These states are California, Hawaii, Illinois, Louisiana, Maine, Maryland, Nevada, New Jersey, New York, Oregon and Virginia. 
Globally, too, have sweeping bans on animal testing for cosmetics been enacted. The European Union has banned animal testing from its cosmetics industry, as have Canada, Mexico, Australia, South Korea, Iceland, Switzerland, Brazil, and more. In all, 44 countries have enacted partial or complete bans of this cruel practice.
The United States could be next to save animals from cosmetics testing if the Humane Cosmetics Act passes. Right now is our opportunity to end cosmetics testing on animals in the U.S. for good. 
Take action now. Urge your Representative to support this life-saving legislation.  
We've made it simple for you to write to your legislators and ask them to co-sponsor the Humane Cosmetics Act of 2023. One minute is all it takes to raise your voice for the protection of animals from needless testing for cosmetics. 
---