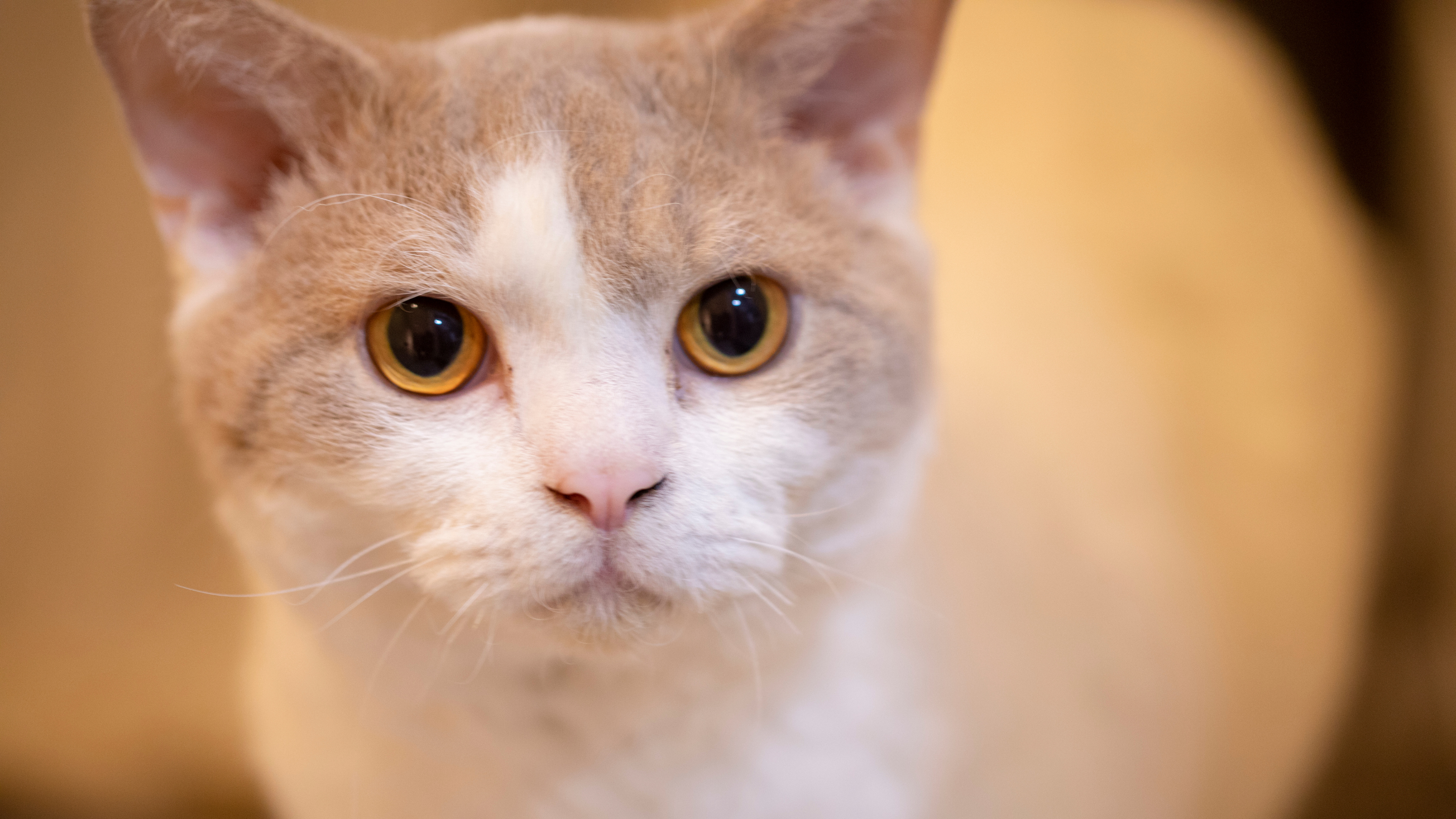 Cats are routinely subjected to cruel and painful testing and experimentation in almost 300 laboratories across the United States. A majority of Americans oppose the use of cats in medical experiments, which is why the number of cats used is down over 48% since 1991.
Here's a look at 5 places in the U.S. where the number of cats being held for or used in cruel experiments is fast reducing — a great sign of progress!
1. Boehringer Ingleheim Vetmedica, Inc. – Number of cats down 96%!
This St. Joseph, Missouri based corporation had 299 cats in 2015, but as of 2017 fell to just 13! Also, they reported that they're no longer doing any "Category E" experiments (in which animals suffer in painful tests without any pain relief).
We're grateful to CEO Wolfgang Baiker for this great trend!
2. Carrington College – 50% decrease in cats suffering in 2017 than 2015
This Sacramento, CA university reported 694 cats in 2015, but that fell to 350 in 2017, a 98% decrease!
3. Globe University – 1,024 fewer cats suffering
This Woodbury, Minnesota university was housing 1,142 cats in 2015 for experiments. But by 2017 they reduced to just 118! That's 1,024 fewer cats suffering, a great trend!
4. Minnesota School of Business – Over a 9,800 reduction!
In 2015, Minnesota School of Business, located in Woodbury, Minnesota, reported having 797 cats. In 2017, it reported having 8 cats for a decrease of 789 fewer cats being subjected to cruel testing.
Fun fact: The MN School of Business has also made great strides at reducing dog experiments, too.
Sincere thanks to Terry Myhre (who owns both Globe University and the Minnesota School of Business) for these great trends!
5. North Coast Medical Training – Cat Usage Down 96%!
Turns out you can educate future veterinarians perfectly well without having to harm cats in the process! This Kent, Ohio, medical education center reported having 150 cats in 2015, but they were down to just 6 in 2017, a reduction of 144!
Although these facilities still conduct experiments on cats, these major reductions in the number of cats used is promising that testing on cats will be eliminated completely in the future. While we're exceedingly grateful to the leaders of these organizations for making this progress, there are others heading in the wrong direction. Learn which entities are getting worse, not better.