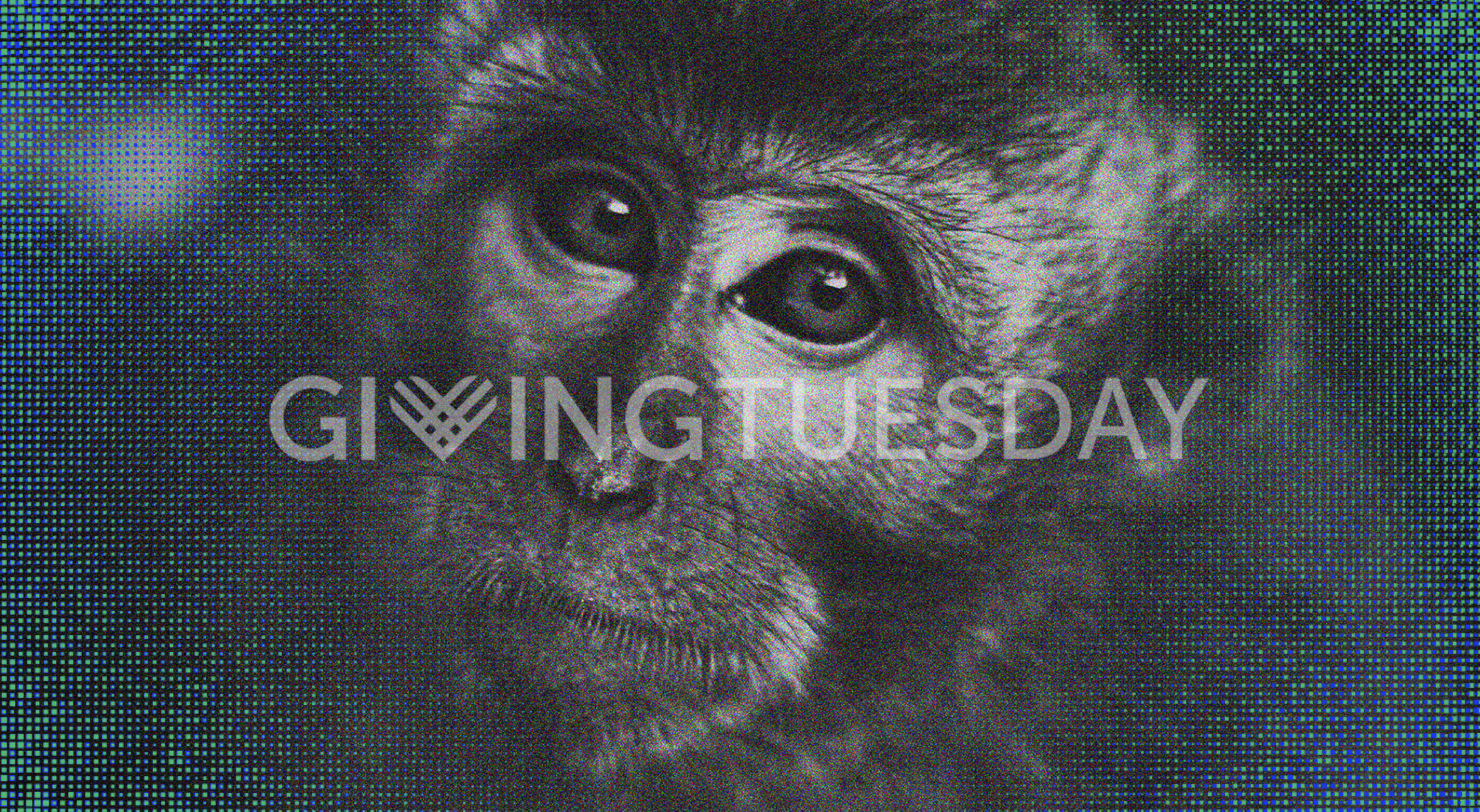 Helen was never going to have the normal life of a macaque monkey. 
She would never swing from branch to branch in the sunny trees of her rightful home. She would never forage the wild for food. She would never drink from a cool stream. She would never be a part of an indigenous monkey community. She would never be free to socialize, mate, or travel as she pleased.  
Helen—officially called A9L028, as inked in black across her chest—was bred and born and lived her whole life within the unnatural confines of the University of Louisiana's New Iberia Research Center. Her enslaved mother, suffering from the ill effects of life in a laboratory, abandoned Helen shortly after birth. Her life never improved from there. 
Helen's story is a tragedy—one we are working tirelessly to prevent from happening to more animals in labs across the U.S.
Helen's records don't tell us all the specifics of what she endured over her twelve years of life. We do know she lived forever behind bars and never away from human interference. At some point, she developed widespread dermatitis across her face, over her hindquarters, and down her tail. Researchers watched as her skin condition, red and flaking and raw, worsened. And when Helen's body had deteriorated enough they could no longer use her, they ended her life. 
Helen's tale is even worse knowing she is one of millions of animals who have lived or are living similar sombering stories. In 2021, an estimated 113,457 non-human primates alone–113,457 Helens–were confined to U.S. laboratories. Between 2017 and 2021, U.S. labs reported a yearly average of over 1.4 million non-human experimental subjects, but this number doesn't include mice, rats, birds, fish, and more beings given zero protections under the Animal Welfare Act. The true number of animals in American labs is estimated to be around 25 million a year. 
We won't stop until we end all animal experimentation. You can be among the heroes to help us get animals out of labs forever. 
Biomedical research has the power and ability to shift its status quo away from animals and towards modern, human-relevant methods that are more effective and totally humane. And already, around half of the American public believes animal experimentation is unethical. Laws that protect animals are being steadily introduced and adopted. In the U.S., we can see steady progress in moving research away from animal experimentation, but we are working to speed things up. Enough is enough. 
Helen's life represents so much of what's wrong with the animal experimentation industry—and she's become an emblematic figure for our life-saving work to end this cruel, ineffective practice once and for all. 
This GivingTuesday, honor Helen by supporting our life-saving work to free animals from labs and shift medical research to more effective, humane, human-relevant methods. 
GivingTuesday happens only once a year—it's a global day to reimagine our world built upon shared humanity and radical giving. Your gift, no matter how small or large, helps us make faster, more effective progress that helps animals and improves human health. We are so grateful for your generosity and unending kindness towards all living things. Thank you.
Give Now in Honor of Helen