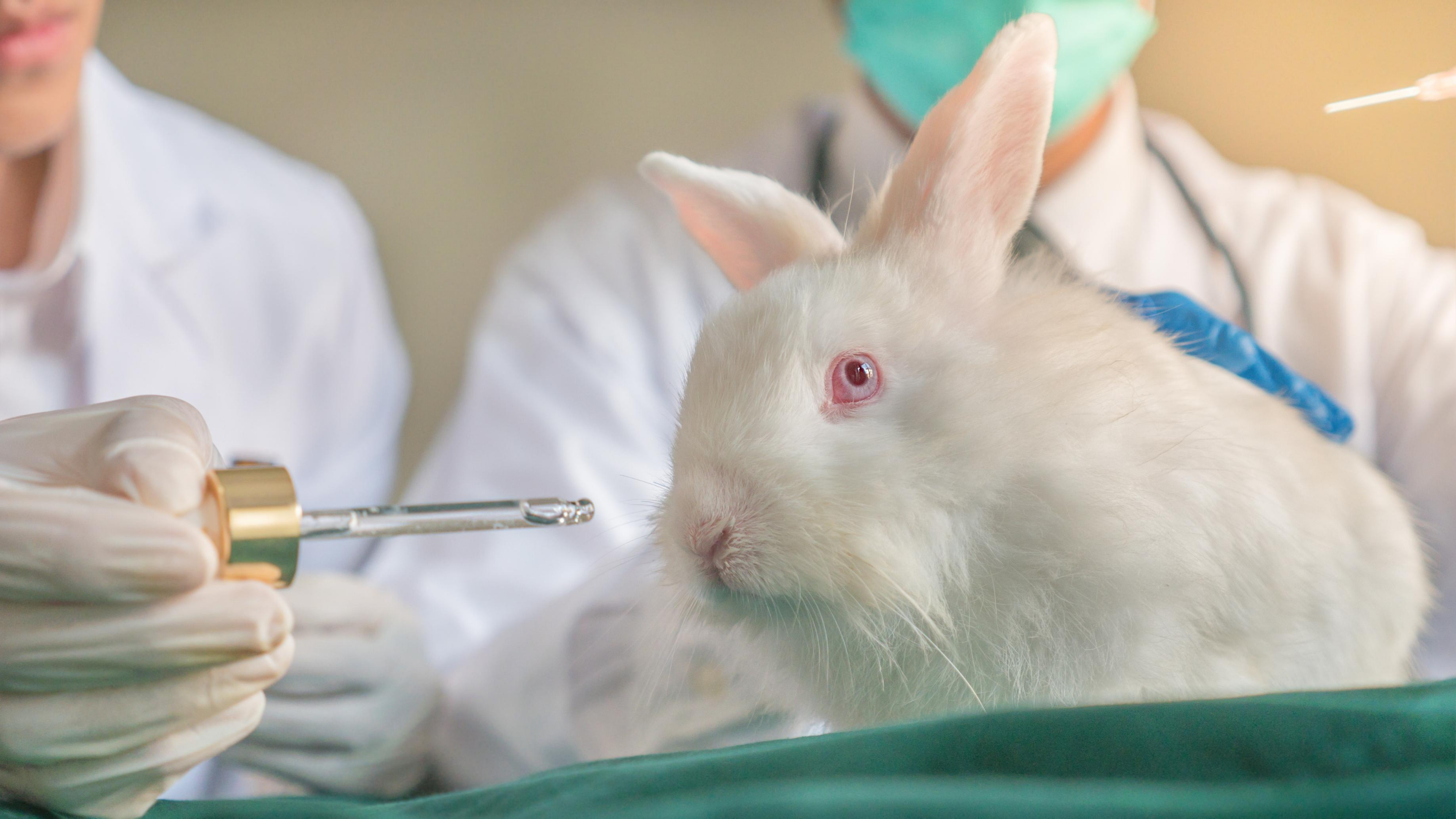 I bring Leaping Bunny-certified cruelty-free cosmetics to every tabling event I attend. Beyond being wildly popular giveaways, these products are an awesome opportunity to talk about how far we've come as a movement fighting against cruel animal experimentation. An opportunity to talk about how NEAVS and our partners have been working to promote cruelty free cosmetics for years, how we now have more than 1,000 companies committed to the Leaping Bunny Program, and how multiple states and counties around the country have banned the testing of cosmetics ingredients on animals.
Recently, a new version of the Humane Cosmetics Act was introduced in both the United States House of Representatives (H.R. 5131) and Senate (S. 2886). We are incredibly excited about the prospects of this bill that will virtually eliminate the remaining hold-outs in the cosmetics industry because passing it seems within our reach.
What does the Humane Cosmetics Act do? 
With the passage of this bill, we will no longer have to fight for the freedom of rabbits subjected to the Draize test — that infamous experiment where researchers drop poison into the eyes of bunnies to see if it will blind them. And no animal will have to sit with cosmetics chemicals on their skin for days and even weeks to see if it burns. Instead, companies around the world will continue to eliminate the last vestiges of cosmetics cruelty.
This bill would, with exceptions, end animal testing for cosmetics products and ingredients in the United States and would also prohibit the import of cosmetics that have been tested on animals anywhere else in the world. These changes will result in thousands upon thousands of animal lives saved from cruel and unnecessary experiments.
Why are we so confident this bill will advance? 
Thanks to outreach led by the Humane Society of the United States and Humane Society Legislative Fund, this version of the Humane Cosmetics Act has the support of the Personal Care Products Council. This trade group is the pre-eminent association representing cosmetics and personal care product companies, and in collaborating in the creation of this bill have committed to supporting the resulting legislation. This isn't surprising, because most of the industry has already moved to adopt cruelty free.
What you can do to help!
We need your voice to join ours in this final push to end the cruelty of the old cosmetics industry, and to shepherd in an era of cruelty free beauty. Please take action to urge your Senators and Representatives to support the Humane Cosmetics Act (S. 2886 and H.R. 5141).