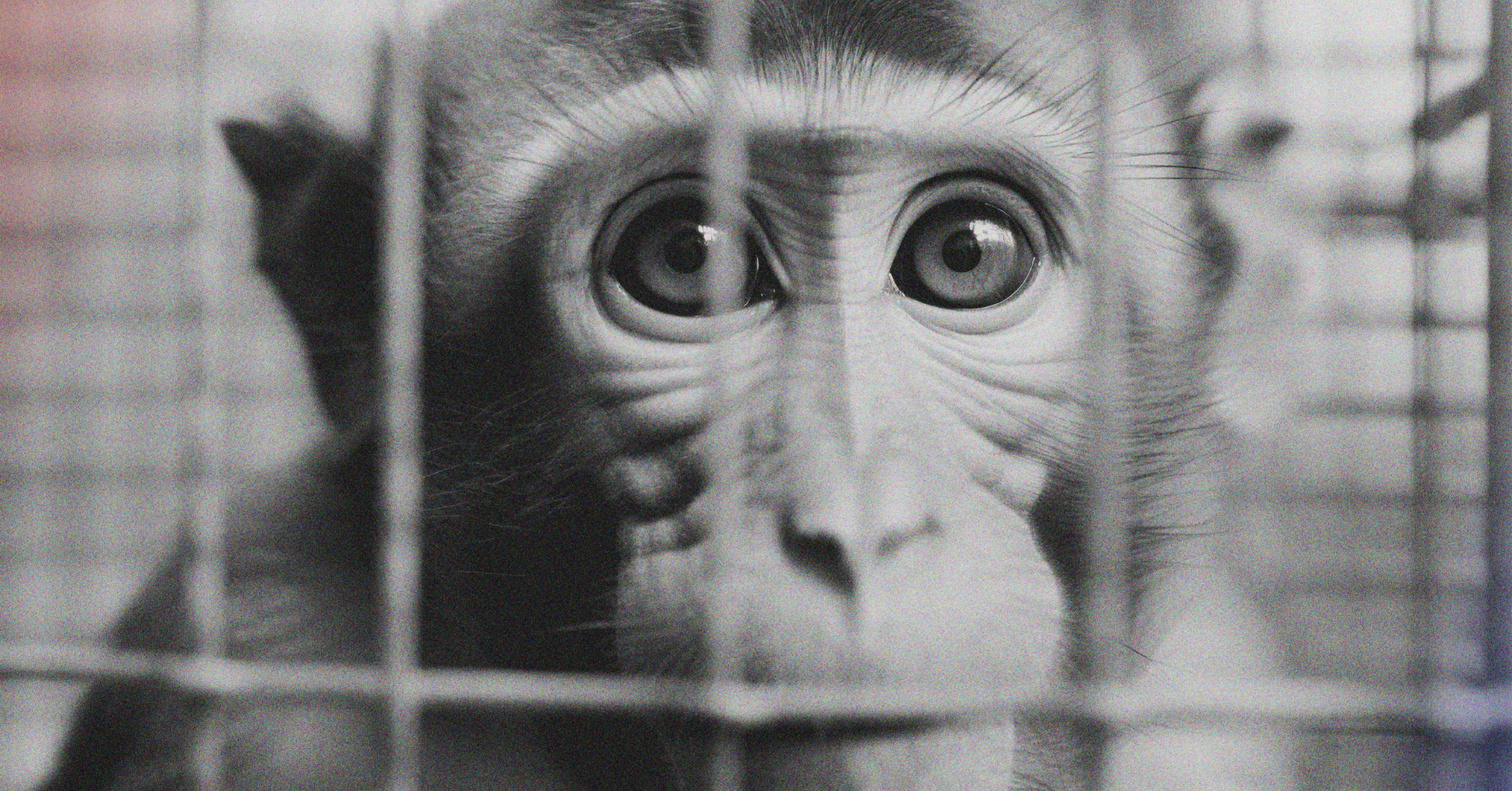 The CARGO Act: Defund Foreign Animal Laboratories Now
The Rise for Animals Team, August 28, 2023
In a commendable effort to reduce U.S. taxpayer funding of animal experiments, U.S. Representatives Dina Titus (D-Nev.-01) and Troy Nehls (R-Texas-22) have introduced a federal bill that would prevent the National Institutes of Health (NIH) from bankrolling animal experiments outside of the U.S. 
We at Rise for Animals are uniting with other animal protection groups to support this legislation's passage. To strengthen our movement, you can urge your U.S. Representative to defund foreign animal laboratories now. 
The Cease Animal Research Grants Overseas (CARGO) Act (HR 4757) would prohibit NIH from awarding "grants, contracts, cooperative agreements, or technical assistance" of any kind to any foreign entity for experiments on animals. Through this singular prohibition, the CARGO Act would be positioned to:
Reduce harm to animals and save animals' lives:

 Because NIH is among the world's largest funders of animal experiments, the proposed curtailment of NIH funding can be expected to reduce the number of other-than-human animals used for experiments worldwide. It is also likely to undercut some of the cruelest and least regulated experiments: by financing foreign endeavors, NIH can facilitate experiments that avoid even the most minimal U.S. legal and regulatory oversight, and this means that the NIH can fund abroad what would be impermissible at home. 
Support better, more ethical science:

 The use of other-than-human animals as means to human ends is unethical

and

unjustifiable: at least 95% of new therapies that test safe and effective in animal studies fail in human trials. By shifting the spending of our tax dollars to ethical, progressive, human-relevant science, we can help all at the expense of none. 
Save money:

 During the decade that ended in 2021, NIH shelled out an estimated $2.2 billion of

our taxpayer dollars

– through 1,177 grants and 180 contracts – to 200-or-so foreign organizations undertaking animal experiments in 45 foreign countries. 
By prohibiting NIH funding of animal experiments on foreign soil, the CARGO Act is poised to move us one step closer to a world without vivisection. 
Please act now. Urge your U.S. Representative to cosponsor the CARGO Act today.