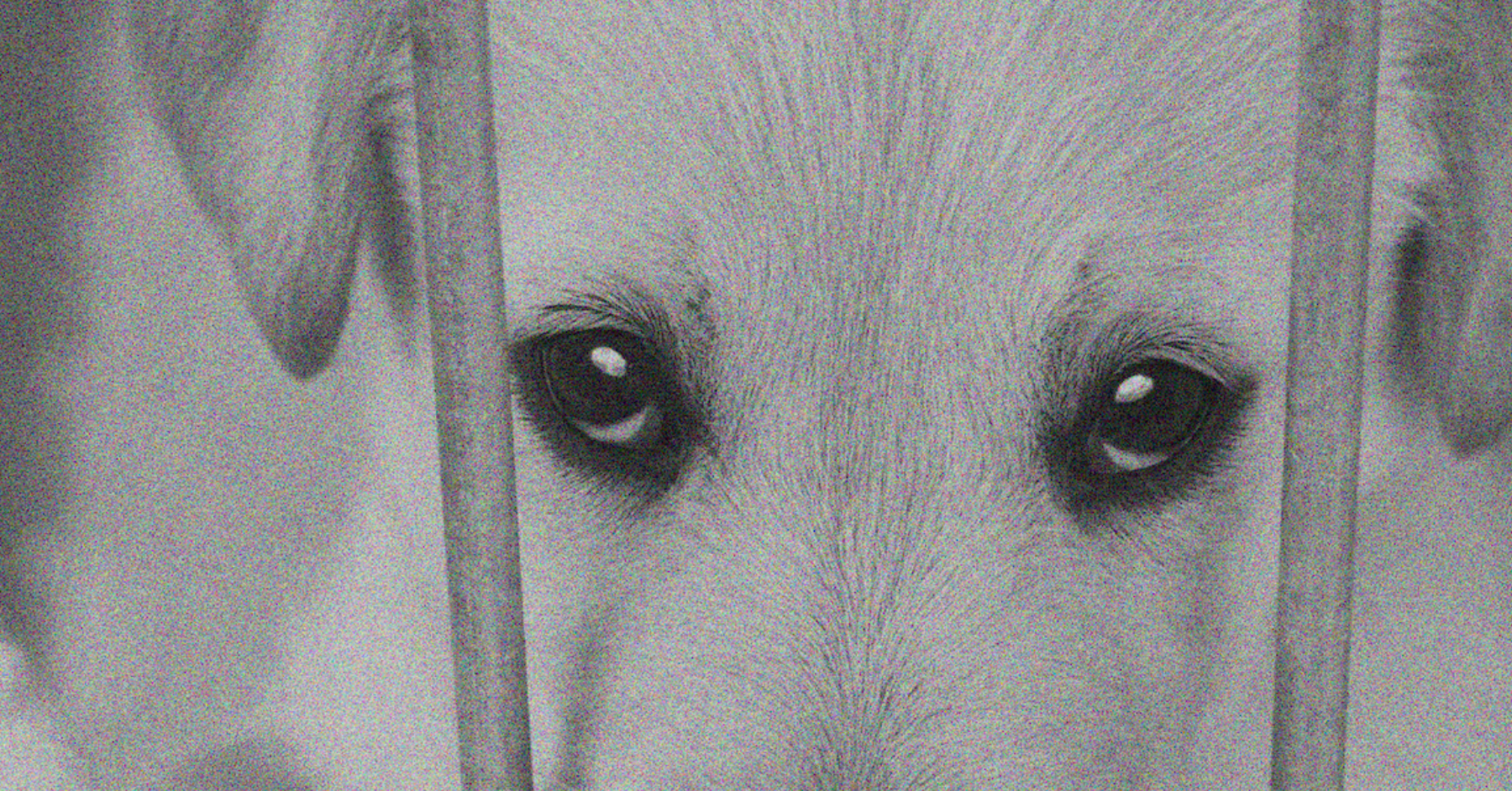 We need your help to stop a horrifying, unnecessary tragedy like this from happening again.
Through public records requests, we dug up internal documents that illustrate the stark cruelty that led to the untimely death of Ash, a 10-month-old golden retriever puppy confined in a University of Florida (U of F) lab.
Born in captivity and suffering from muscular dystrophy, Ash never stood a chance at a happy, healthy life. Ash was the subject of constant invasive experimentation, the aim of which remains unclear. 
Although "enrichment" for animals is required in laboratories under humane statutes, documents show Ash's usually only consisted of baths to remove urine and debris. Only once on his enrichment log was "play" listed. 
Over a short time, Ash began exhibiting signs of acute illness that were dismissed or downplayed by those entrusted with this care. The proof is on paper: "bloody urine and stools", "dehydration", "enlarged bladder", "no appetite", "repeated regurgitation" were noted in his medical history week after week. 
On the very last day of his short life, Ash was admitted to the ICU of U of F's animal hospital with aspiration pneumonia. His lungs, fluid-filled, had become infected. He needed oxygen. He needed it now.
Only hours later, they decided to cut off his treatment. They euthanized Ash instead. 
Awful experiments at U of F don't end with Ash.
More documents we've uncovered show the horrors inside U of F's animal labs:
Experimenters put four cats through bone marrow extraction without pain relief and then killed them—even though the protocol didn't call for them to be killed. 

They refused pain relief medication for mice after invasive surgeries.  

They killed a cage full of mice after putting them through a cage washer. 

Experiments at U of F include species like horses and goats. One goat that was killed after breaking his neck while stuck in a fence opening.

And—not surprisingly—U of F does business with the notoriously cruel commercial breeder Marshall BioResources to obtain their animal subjects—including cats used to test a vaccine.
Every day inside the U of F labs is filled with pain, fear, illness, and misery for countless animals large and small. But it doesn't have to be that way. 
Now is the time to rise up together.
Your donation made in honor of Ash will go to work right away to end torture disguised as research. We can't bring Ash back to life or give him the life he deserved, but we can help prevent this cruelty from happening to another vulnerable, valuable animal. Thank you.
Make your gift now: