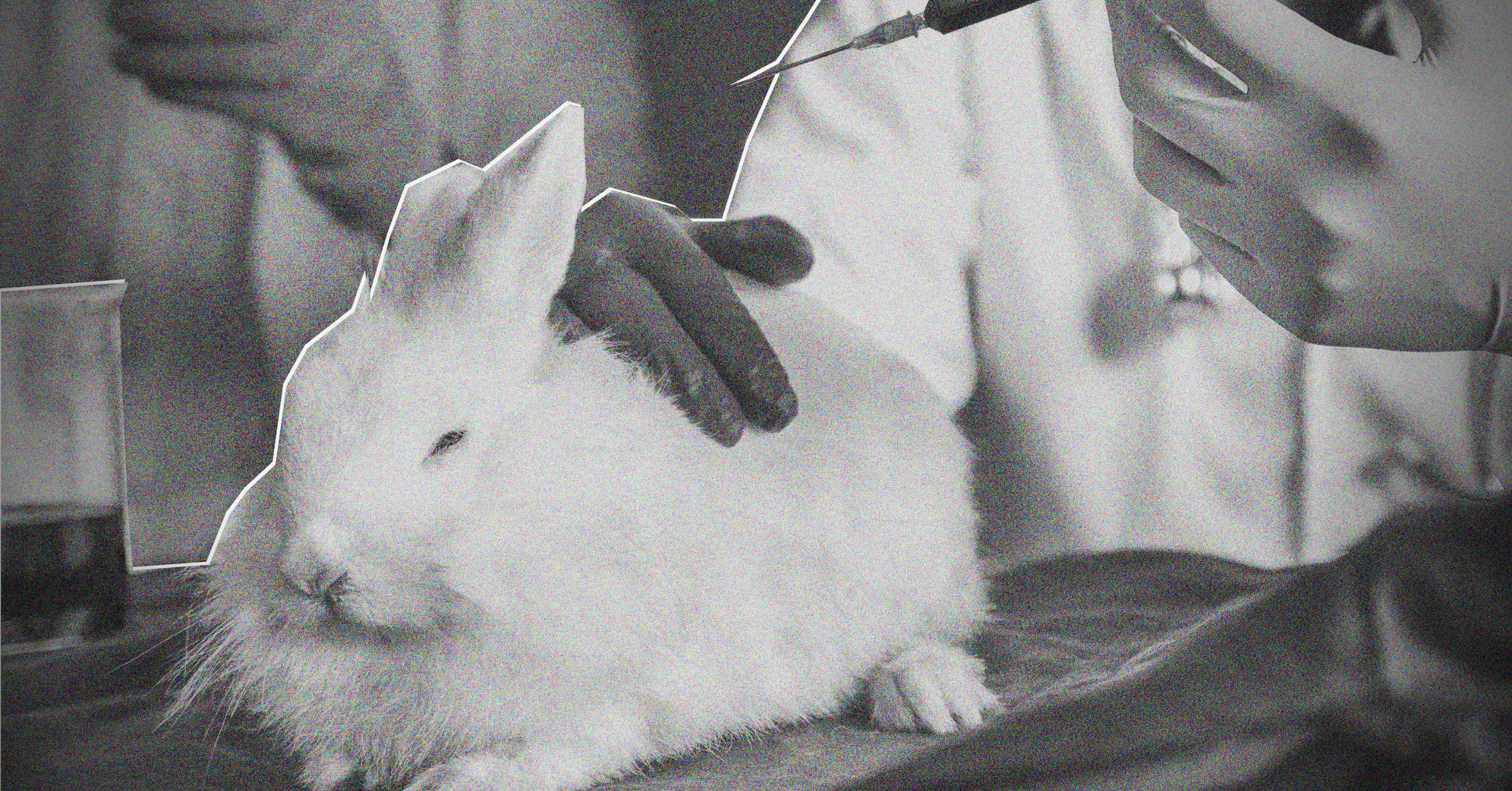 Animal Testing Revealed on "Cruelty Free" Cosmetics
The Rise for Animals Team, August 18, 2021
In a major blow for animals in labs, new evidence shows animals are still being subjected to cosmetics testing despite laws to the contrary.
Released today, a report published in the scientific journal ALTEX reveals the European Union's (EU) 2013 ban on animal testing for cosmetics is essentially meaningless, with European chemical safety regulations taking precedence over the animal life-saving legislation.
At odds with one another are two laws: the Cosmetics Regulation (EC) No. 1223/2009 and REACH (Registration, Evaluation, Authorization, and Restriction of Chemicals). Today's report shows experimenters are quietly subjecting animals to cosmetic ingredient testing due to REACH requirements set by the European Chemicals Agency (ECHA).
The EU's animal tests affect "cruelty free" cosmetics worldwide—including the supposedly animal-friendly products you buy and use here in the US.
"​​This report is powerful evidence of a betrayal of consumers, who believed that animal-tested ingredients for cosmetics purposes have been banned in the EU since 2013. Until now, no entity has made public the correlation between animal testing on cosmetics-only ingredients and REACH requirements."
—from a statement by Leaping Bunny, the only international third-party cruelty-free certification program
Consumers like you aren't the only ones who have been blindsided by the conflicting regulations of animal tests in the EU. Manufacturers and brands adhering to strict "no animal testing" standards are being forced to question the legitimacy of their claims of compassion. Just by purchasing ingredients from Europe or selling finished products there, countless ethical companies in the US and beyond have unknowingly allowed their products to be tested on animals.
Ending animal experimentation once and for all is the only answer.
Conflicting laws and regulations that create loopholes allowing for animal use and abuse in laboratories won't stop until all animal research is banned forever. Alternative scientific methods of toxicity testing have already proven more effective than animal tests at producing accurate results. And beyond that, involuntary experiments on our fellow living beings is morally reprehensible. It's time we all unite for a future with better science, kinder people, and happier animals.
Together, we will end animal experimentation in our lifetime.