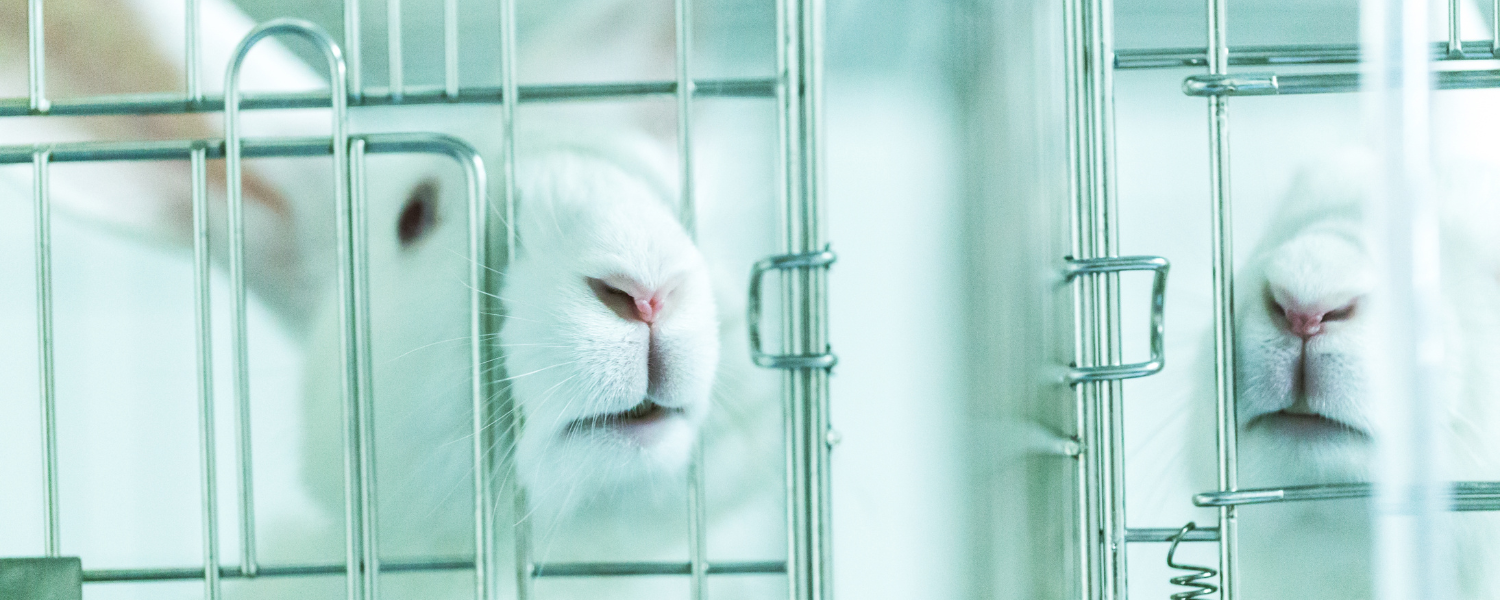 New legislation will put our ability to end cosmetic animal testing at risk—but you can do something about it. 
On June 14, 2022, the FDA Safety & Landmark Advancements Act (FDASLA) (S. 4348) advanced through the Senate Committee on Health, Education, Labor, and Pensions. Despite not specifically addressing cosmetic animal testing, the language of Section 614 (under Section 802) would have the effect of nullifying state laws that prohibit the sale of animal-tested cosmetics and disallowing states from banning animal testing of cosmetics in the future. 
You can take action now: contact your Member of Congress today and tell them you oppose this legislation. 
The animals deserve better, and we want better! A 2019 survey by Cruelty Free International found that most of us, regardless of our political or ideological affiliations, want to see an end to cosmetic animal testing: 71% of U.S. consumers voiced opposition to animal testing and 79% voiced support for a federal ban on the practice. 
The FDA does not require cosmetics to be tested on animals, but animals continue to suffer and lose their lives in the U.S.
Despite no FDA requirement for animal testing, U.S. manufacturers continue to cause the suffering and death of innumerable animals in the name of cosmetic testing each and every year.
And, without us standing up to prohibit cosmetic animal testing, this cruelty will continue even though cosmetics giants like L'Oreal and Unilever themselves support non-animal testing methods and new technologies (like human cell-based tests) are superior to animal tests in determining human safety.
Nine states have outlawed cosmetic testing on animals, but the FDASLA would override these laws and prevent states from banning cosmetic testing on animals. Let your Member of Congress know this is not acceptable. 
California, Hawaii, Illinois, Maine, Maryland, Nevada, New Jersey, Virginia, and Louisiana have already passed laws that prohibit the sale of cosmetics tested on animals. Now, the FDASLA threatens to nullify these laws and prevent other states from protecting their human and animal citizens by passing similar laws.