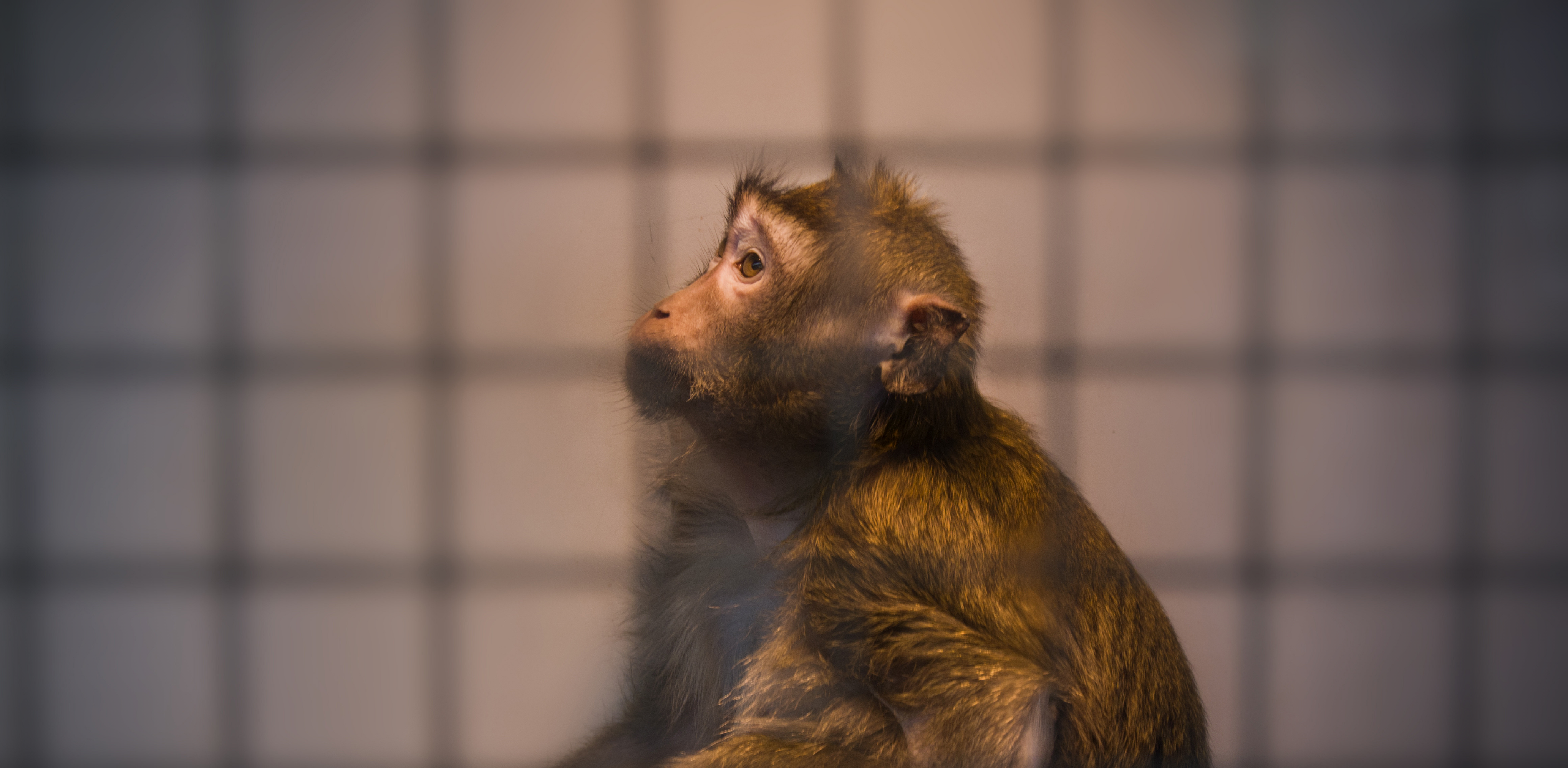 These monkeys have spent their whole lives between a life in a zoo and a life in a lab
In 1989, the Wisconsin National Primate Research Center (WNPRC) at the University of Wisconsin-Madison (UW-Madison) and the Henry Vilas Zoo came to an agreement about housing a few primates from the zoo at the WNPRC. The agreement said that the WNPRC couldn't do invasive experiments on the monkeys. According to documents we obtained through an open-records request, as of June 24, 2019, the WNPRC still had three Rhesus Macaques from the time the agreement was finalized in 1989. UW-Madison said that these three individuals were not used for invasive studies.
In 2020, if these three monkeys are still alive, they're at least 31 years old. Granted, they're probably older—they may have been a few years old when they were transferred from the zoo to the WNPRC in 1989. That means they've spent their whole lives between a life in a zoo and a life in a lab.
Sent off to live at a notorious lab
The WNPRC has a history of violating the Animal Welfare Act and the living conditions of primates in laboratories are inherently cruel, as they are not given access to sunlight, appropriate socialization, or even adequate psychological enrichment. These individuals have suffered immensely in this setting, not to mention being subjected to painful, surgical procedures and testing. Read more about how monkeys suffer inside laboratories from former UW-Madison Harlow Primate Lab staff member, Maddie Krasno.
We at Rise for Animals believe that we should respect our elders, not prolong their suffering. That's why we've reached out to UW-Madison and asked them to retire these monkeys to sanctuary. These three individuals deserve to feel the warmth of the sun on their fur, the breeze of fresh air on their faces, soft grass under their hands and feet. They've given enough of their lives to humans; it's time they get some peace, to live out the rest of their days in happiness.
We're also hopeful that the Henry Vilas Zoo will join us in convincing the WNPRC and UW-Madison to send these three elders to sanctuary. We contacted the zoo's Executive Director and asked her to help us. We think a partnership like this may be just what these three monkeys need.
How you can help these elderly monkeys
However, we understand that we're stronger in numbers. That's why we hope you'll tell the WNPRC and UW-Madison that you think this is an important issue, and that you'd like to see these three monkeys get the chance to have a real, more natural life.
Together, we can make the world a little kinder for animals in labs. One monkey at a time.