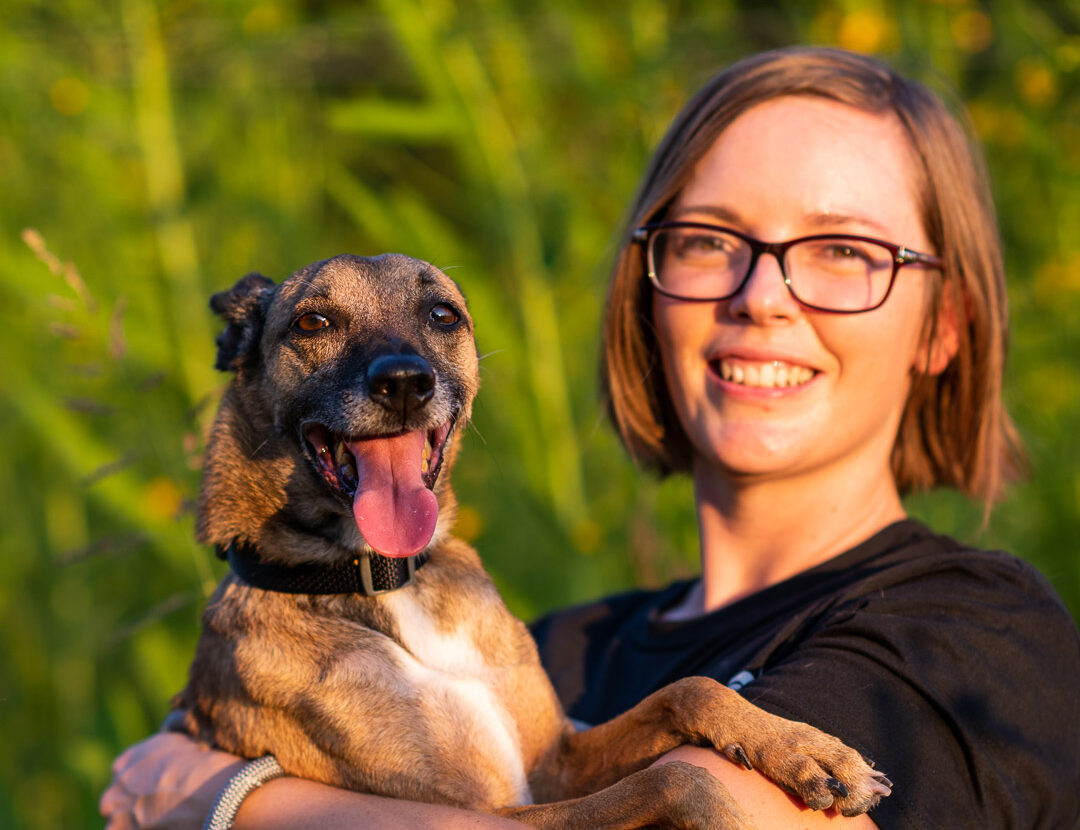 Flakita Needs You
With the help of generous animal lovers like you, our rescue team was recently able to save three dogs from death after being used for "practice" in a vet school lab. One of the dogs was Flakita.
At this facility, students intentionally inflict animals with cancer to practice the treatment, unnecessarily remove parts of their leg bones, or cut them open to practice stitching. The school used to euthanize them when they're done. A sympathetic insider has worked together with us to save these animals instead.
We don't know what they did to Flakita, but one thing we do know is that they failed to treat her significant injuries.
| | |
| --- | --- |
| Flakita's x-ray clearly displays the broken bones of her left hind leg | Flakita's muscles are atrophied and the top of her paw is rubbed raw |
As soon as I saw her stand, I knew Flakita had severe injuries in her left hind leg. Her muscles atrophied so much I could see the leg bone and all its curves under her fur. The top of her foot was so worn down from dragging her leg around that it looked like the bottom pad. Her foot joints flopped around when she walked.
I took her to an orthopedic specialist veterinarian the day after we arrived back in Utah. The results of the exam and X-ray were not good.
Flakita's pelvis, leg, and sciatic nerve suffered traumatic injury. The injury likely happened from a vehicle hitting her while she lived on the streets. Even this top orthopedic veterinarian said he couldn't save her leg. It needs to be amputated.
My heart broke.
Two years ago I was hit by a vehicle while riding my bike. It was one of the scariest experiences of my life. But I had people who loved me, cared for me, took me to the hospital.
No one cared for Flakita.
When she was eventually taken off the streets to a vet training school, you would think she would finally receive treatment.
No one helped Flakita.
How could this happen? How could anyone look at her sweet face and turn away?
I couldn't turn away. I agreed to foster Flakita until we can get her healthy enough for adoption.
Flakita is a true survivor. She has the strongest spirit and warmest heart. She's tried resting in every comfy place in the house already, and decided her favorite is snuggling up next to me in my bed. Somehow, after all the pain and neglect humans have caused her, she still can trust and love us.
Right now, Flakita needs your help too.
You can give Flakita a life free from pain and the chance to be adopted into a loving forever home. With your donation she'll get the medical attention she so urgently needs. I know you won't give up on her. Your donation in any amount will help bring comfort and the second chance that Flakita, and all animals suffering abuse from experimentation deserve.