National Day of Action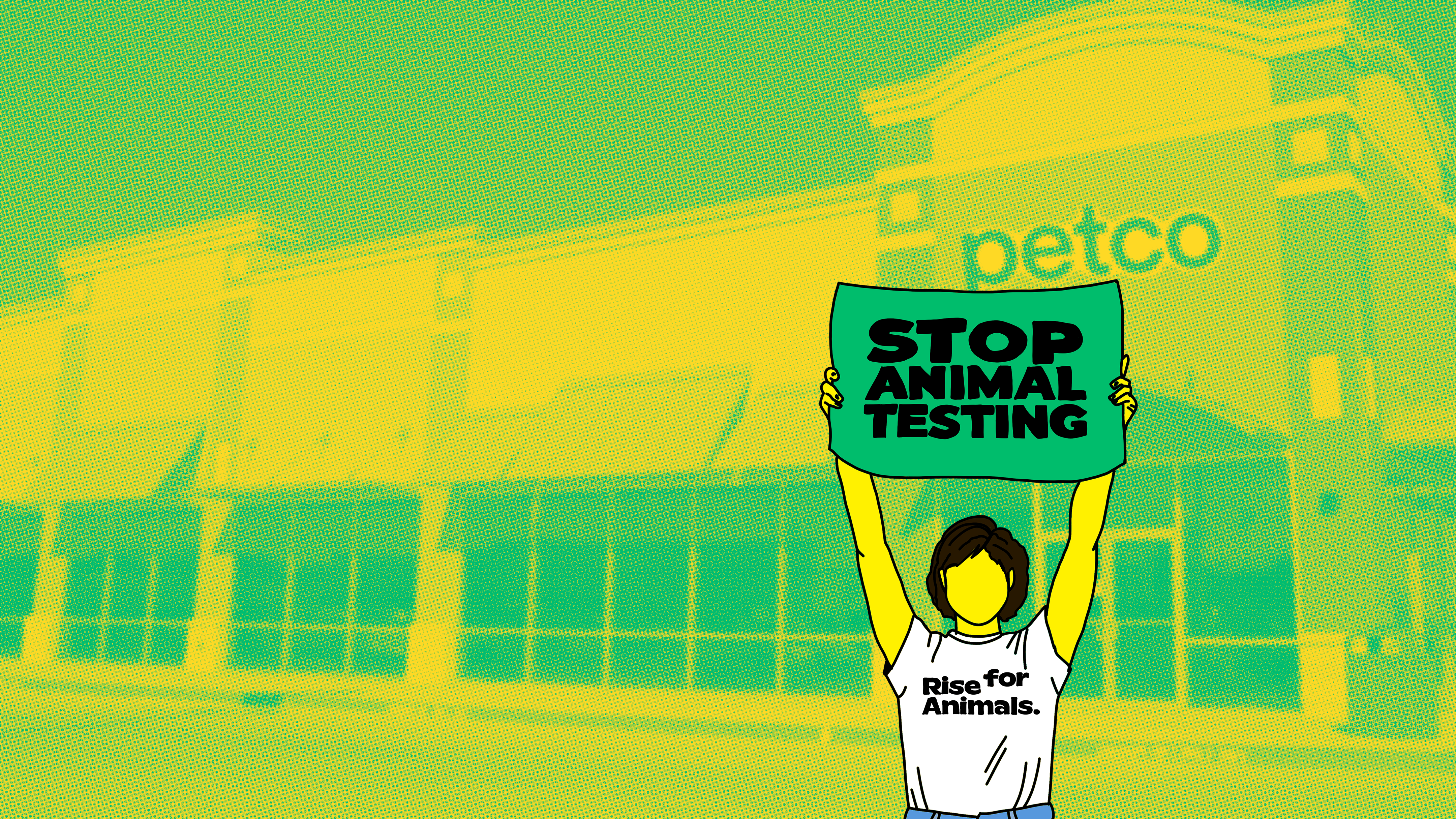 Protest Petco
On April 24, 2021, grassroots activists across the country are leading protests at Petco with a critical message: stop supporting Marshall BioResources.
Petco sells merchandise manufactured by Marshall Pet Products, owned by Marshall BioResources. On any given day, Marshall confines an estimated 23,000 dogs and 40,000 ferrets in their windowless sheds. Marshall sells most of these animals to laboratories across the country for painful experiments. Some of their ferrets are also sold at Petco locations.
Petco's purchasing of ferrets from Marshall and Marshall Pet Products merchandise is propping up this cruel company. Petco has heard from thousands of concerned customers, yet they still refuse to respond.
Grassroots activists are sending Petco a message they cannot ignore on World Day for Animals in Laboratories. Join us!
Find an Event
Use the map to find a protest near you. You can find details about the protest by clicking on the icon. More protests and details are added every week as new organizers join us–check back often!
Don't see an event near you? Join our Day of Action online! RSVP to our Facebook  event where we'll be posting ways you can rise for animals—from home. 
RSVP to the Virtual Protest